23 Feb 2022
Copper Mountain is so much more than just a winter skiing destination. In the spring and summer, this mountain paradise comes alive with vibrant scenery and countless adventure opportunities. To help plan your perfect summit county spring or summer vacation, here are our top four things to do in Copper Mountain after ski season.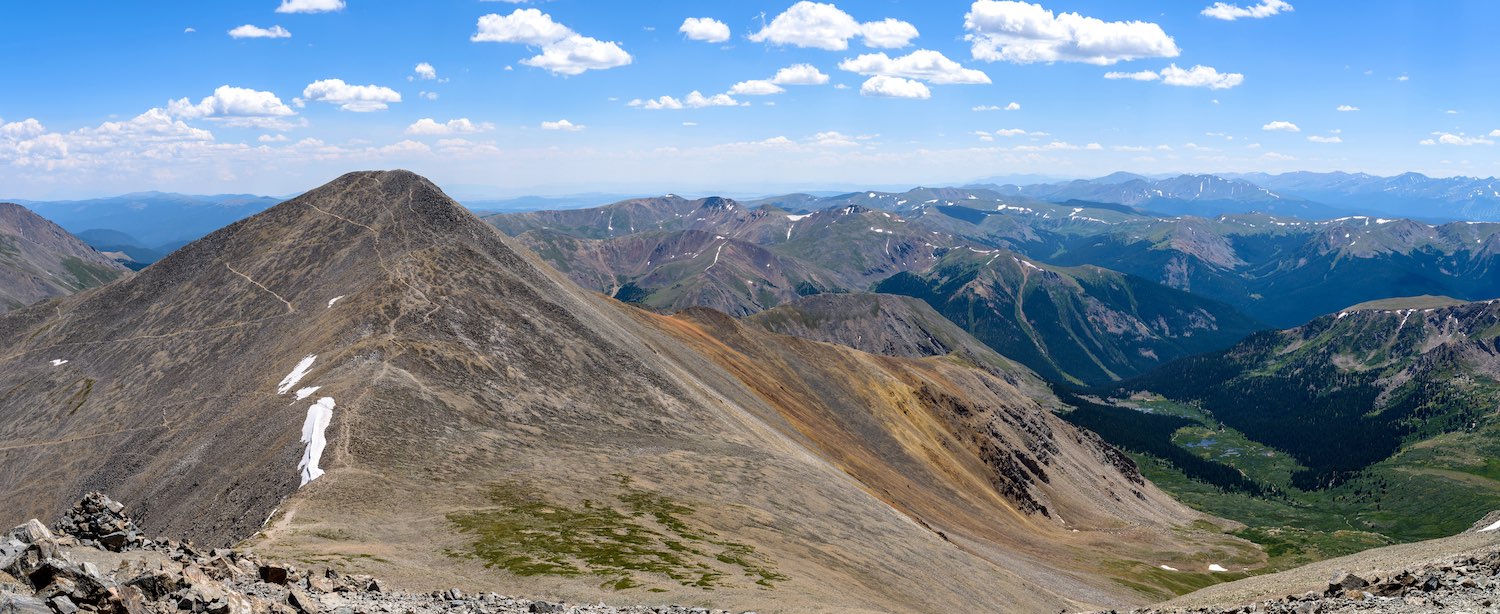 1. Hike a Colorado 14er
A staple activity of summers in Colorado is hiking a few of the state's famous 14,000 ft peaks. These imposing mountains may be literally breathtaking to ascend, but the scenery you'll find along the way is well worth the effort. Near Copper Mountain, there are three 14ers we recommend checking out: Quandary Peak (14,271'), Grays Peak (14,278'), and Torreys Peak (14,267').
Quandary Peak: This is a 6.6-mile out and back trail features 3,326 ft of elevation gain. Although certainly a challenging hike, Quandary is one of the more popular introductory 14ers.
Grays and Torreys Peaks: Although these 14ers can be summited individually, it's common for hikers to complete them together. The most popular route is an 8.1-mile out and back trail with 3,622 ft of elevation gain.
Whether you hike one of the 14ers above or choose a different high-altitude hike, it's important to be mindful of weather conditions and safe hiking best practices. Check out the 14ers.com article on Mountaineering Safety for a breakdown on how to properly prepare for your hike.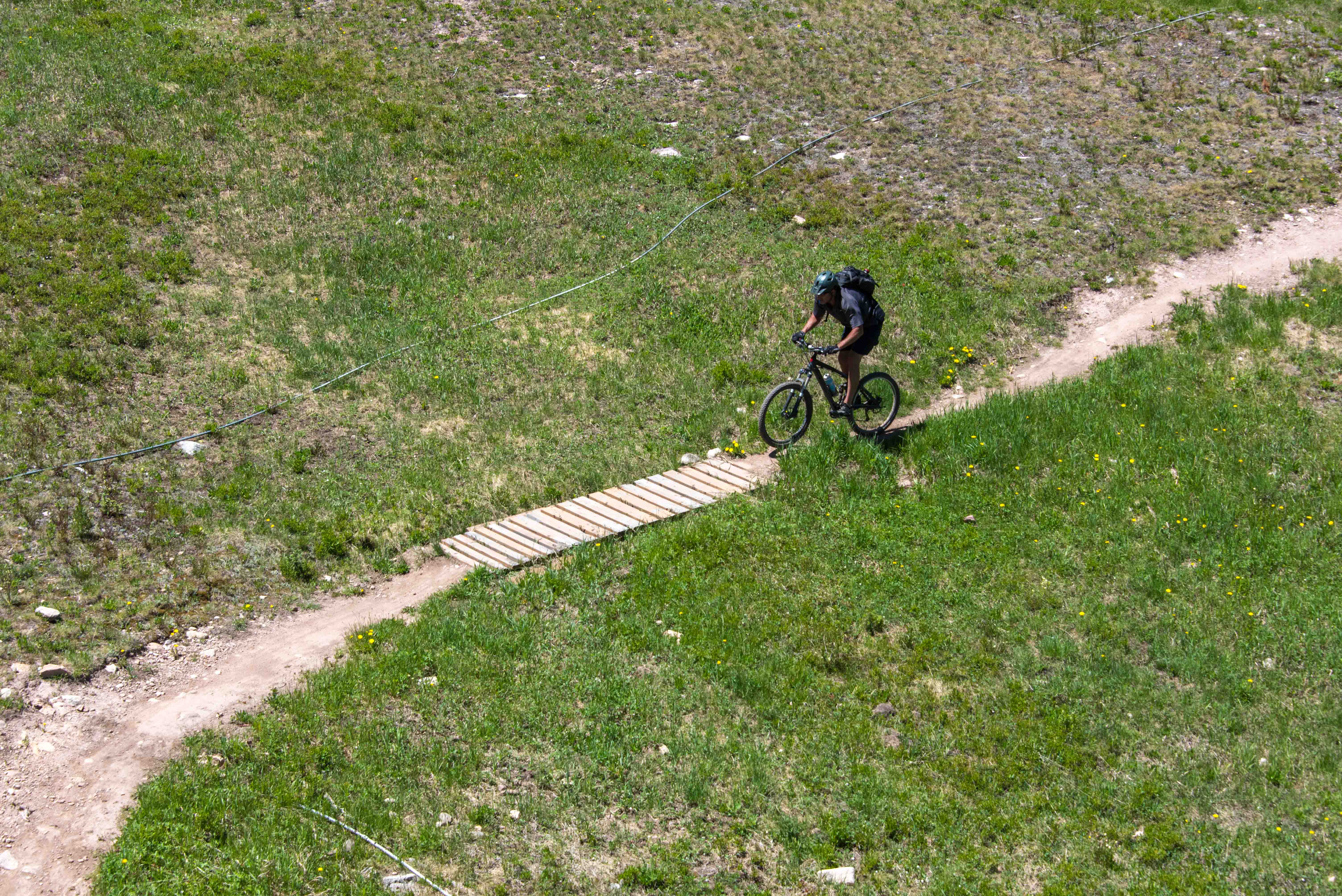 2. Hit the Trails on a Mountain Bike
If you're looking to add some more adrenaline to your Copper Mountain trail experience, then be sure to add mountain biking to your itinerary. Riders of all skill levels can find at least a few trails to enjoy, from smooth and steady single track to diabolically fun downhill descents. In addition to many hike and bike trails scattered around the area, Copper Mountain offers some of the finest lift-served single track in Colorado.
To see our full list of great trails and places to ride, check out our Mountain Biking at Copper Mountain page.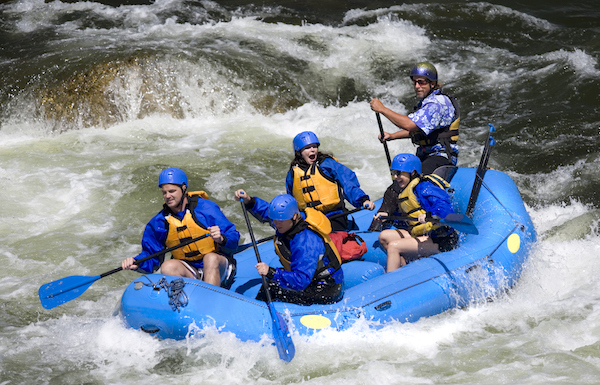 3. Splash into Whitewater Rafting
Along with hiking and biking, the other classic Colorado summer adventure activity is whitewater rafting. Here at Copper Mountain, there are plenty of nearby river stretches sure to bring thrilling splashes and wide smiles across all faces. Don't presume that this is an adults-only activity though, as nearby rafting areas like the Upper Colorado River have sections that are perfect for the whole family.
Learn more about rafting near Copper Mountain by checking out our Whitewater Rafting Activities page.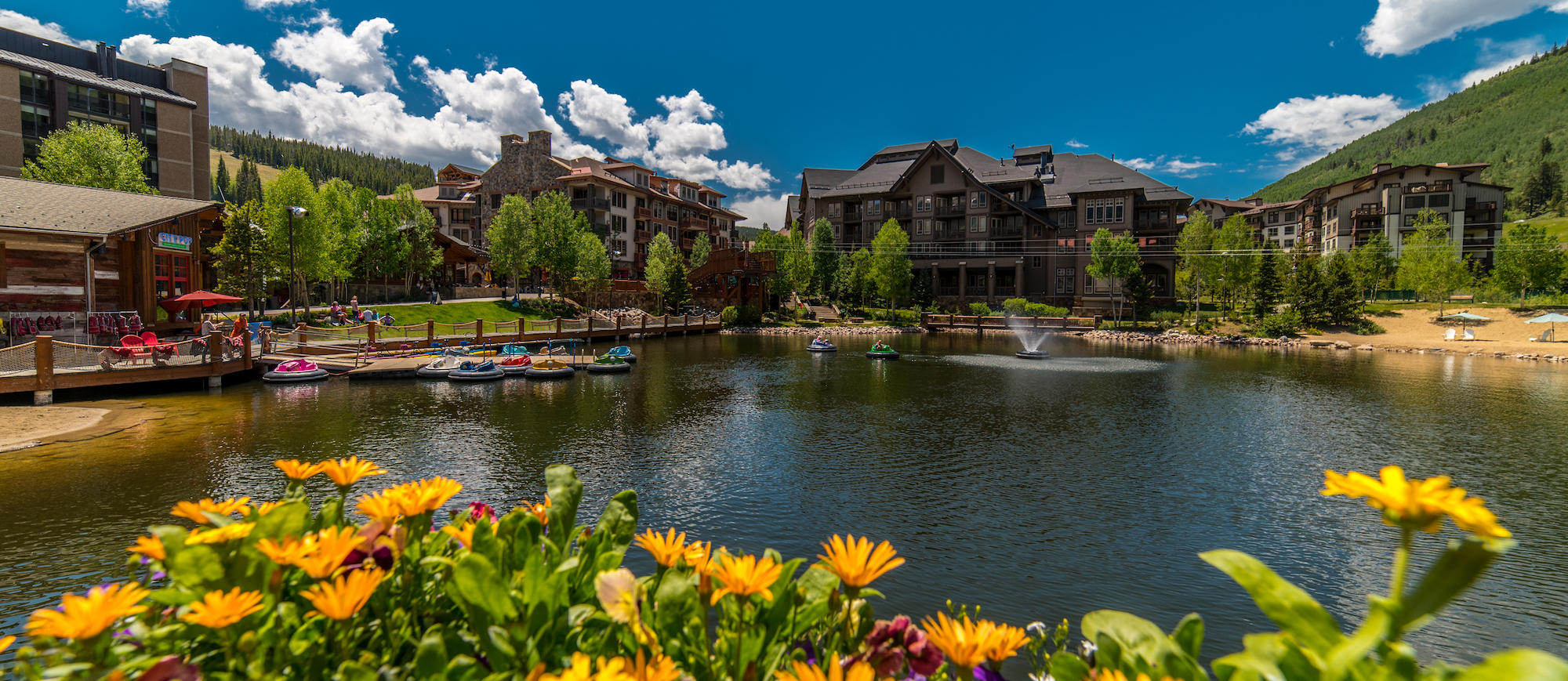 4. Enjoy the Resort's Many Activities
Copper Mountain Resort offers a ton of exciting things to do after ski season finishes up. In addition to the lift-served mountain bike trails mentioned above, all the following activities are available at the resort during spring and summer:
In short, even if you somehow ran out of things to do along the rivers and trails surrounding Copper Mountain, the resort would offer more than enough to keep you thrilled and entertained throughout your stay!
And that's it for our top four things to do in Copper Mountain after ski season ends. For even more great spring and summer activities, check out our summer vacation guide.