Colorado's Best Skiing & Riding
Copper Mountain is a special Colorado mountain resort. Sitting just to the east of Vail Pass, Copper has great terrain for all abilities and gets tons of snow every winter. Known for its naturally divided terrain that caters to both families and extreme riders, Copper Mountain Resort offers a massive terrain park, an award-winning ski school, and 2,456 acres of naturally divided terrain. On this page, we highlight the best ski and snowboard runs at Copper Mountain Resort.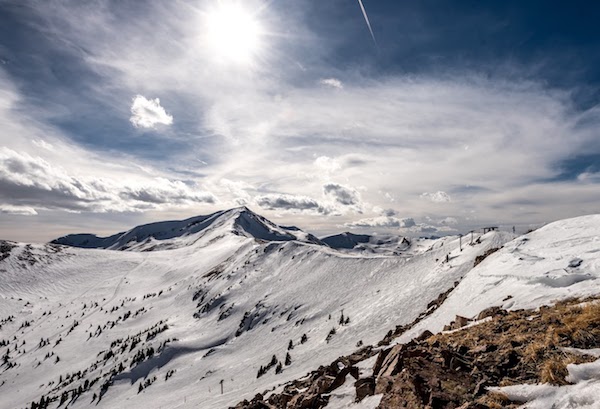 Copper Mountain Resort Statistics
Average Annual Snowfall: 306.0in / 778cm
Ridable Terrain: 2465 acres
Copper Village Elevation: 9703 ft / 2950 m
Elevation at the Summit: 12313 ft / 3744 m
Season: November — April 
Closest Airport: Denver International Airport DEN
Miles from Denver: 75
Find Copper's Best Skiing and Riding
We love sharing our passion for skiing and riding Copper Mountain. When guests stay with Copper Vacations, we're sure to help them find the best snow. Over the last 20 years, we've ridden every inch of this awesome mountain. No matter how much skiing or snowboarding experience you have, we'll guide you to the best runs at Copper Mountain.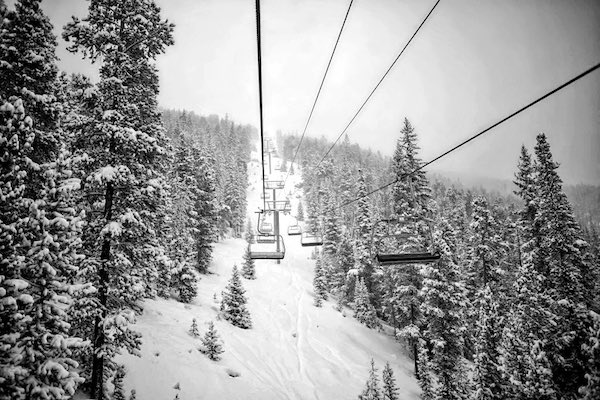 Copper Mountain's Best Runs
Beginner Skiing & Riding at Copper Mountain
Kokomo High Speed Quad
The new Kokomo High Speed Quad is an amazing lift for beginners with runs that have a nice mellow pitch to get your pizza and french fries training in on. Roundabout is also a nice length, not too long to be too tired to make it down, but long enough to really get in some practice. If you need a break, check out Kokomo's Lodge at the top of the lift for some refreshments and relaxation.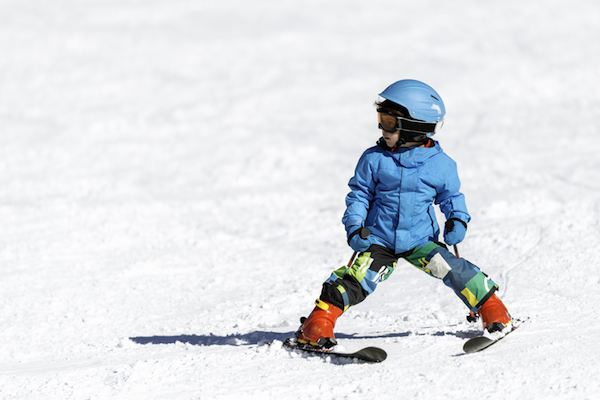 Soliloquy
Once you have graduated from Kokomo, it's time for Soliloquy, one of the nicest, widest, perfect pitch beginner runs Copper has to offer. It has long been a favorite for carving easy cruiser turns. N Look for this run off the Timberline Express.
The Rendezvous Chairlift
The Rendezvous chairlift, off the top of the American Flyer Lift, is as high as you can go and still ski a feel-good green run all the way back to Copper Mountain's Center Village. With amazing views of the jagged Ten Mile Range from the sack lunch deck to the lack of lines at the base of this mid-mountain lift, Rendezvous is perfect for a family looking to take in what skiing in the Rockies is about. With at least one run groomed daily, there is always easy, enjoyable skiing in-between Spaulding and Union peaks.
Intermediate Skiing & Riding at Copper Mountain
Timberline Express
The Timberline Express Mid Mountain Lift is home to some of Copper Mountain Locals' favorite terrain. Eight intermediate trails can be accessed from Timberline Express. From carvy groomers like Windsong and American Flyer to the demanding mogul runs Little Burn and Tempo, Timberline Express has a little of everything for the intermediate driven family. There is even some hidden tree runs in-between this awesome terrain.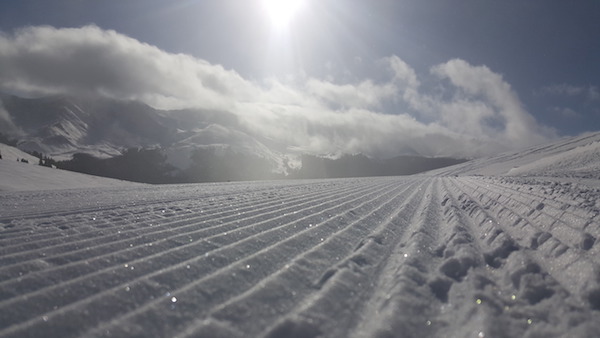 Andy's Encore
Andy's Encore is groomed daily and is the most challenging and longest blue run at Copper. After riding the Super Bee Six Pack Chair from the East Village, you will find this fan favorite nestled between some black runs and a handful of other challenging blue runs including Oh No, Western Encore and Collage.
Super Bee
Super Bee Lift is the lift if you are looking for as much vertical as you can handle, Super Bee is fast and has the smallest line at any of Copper Mountain's four base areas.
Ptarmigan
Ptarmigan is a trail off of the mid-mountain lift, Excellerator. Groomed daily, this trail is steep and short with laps almost seeming effortless. Surrounded by black advanced trails, Ptarmigan starts off steep and then mellows out on the bottom half. A great run for that intermediate skier or snowboarder who is looking to step their game up to the next level.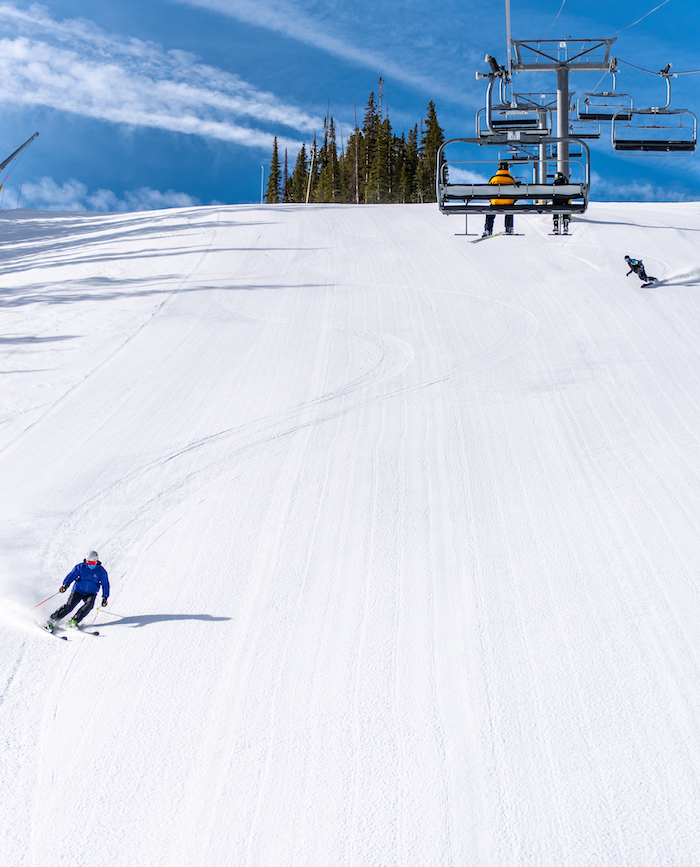 Expert Skiing & Riding at Copper Mountain
Alpine Lift Pod
The Alpine Lift pod gives advanced skiers all the moguls they can take and then some. With four thigh burning runs sure to tucker out the most in shape skier, this is where the die-hards will be found. Interspersed between these runs, are some of Copper Mountain's steepest trees. Alpine Lift also gives you access to a couple Double Diamond runs, Black Bear and Free Fall Glades are something special where one will find themselves virtually alone in the middle of a massive ski area, something special indeed.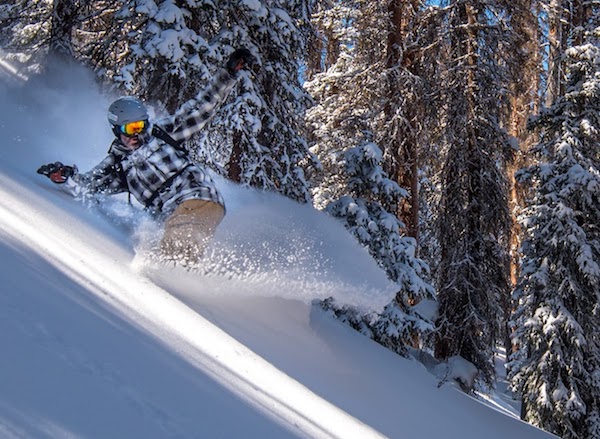 Resolution Lift
The Resolution Lift offers both Double Black and Black runs. This mid mountain lift gives access to Resolution Bowl, a steep moguled rocky face that then gives way to our favorite mogul runs. On some lucky days, you may find Triple Treat to Hodson's Cut groomed for a steep cruiser with undulations to keep it interesting.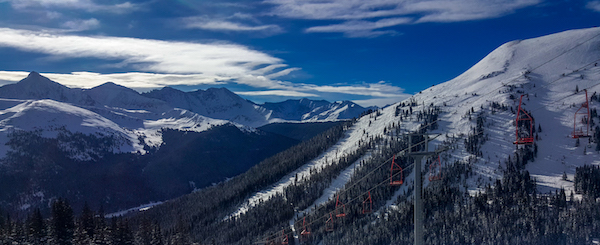 Extreme Skiing & Riding at Copper Mountain
Copper has world-renowned back bowls. From Spaulding Bowl to Union Bowl to Copper Bowl, there is always a spot to give your stomach butterflies.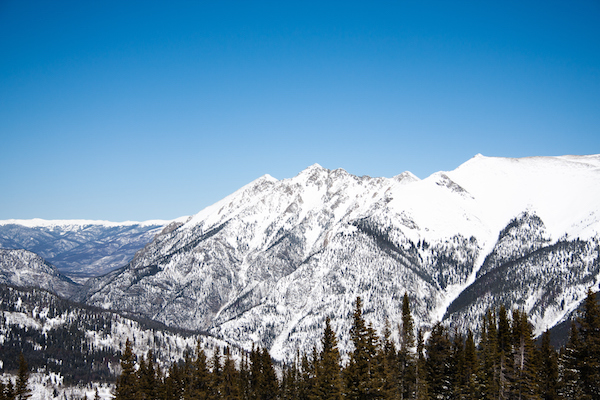 Copper Bowl
Copper Bowl is the furthest back and gets the least traffic. A locals' favorite when the sun comes out, slushy springtime turns here are unparalleled.
Union Bowl
Accessed by Sierra lift and the Celebrity Ridge Poma lift, Union Bowl is always the first bowl to open on powder days. If you happen to be here on one of Copper Mountain's many powder days, make sure to keep an eye on this while making turns on the front side of Sierra lift's challenging terrain.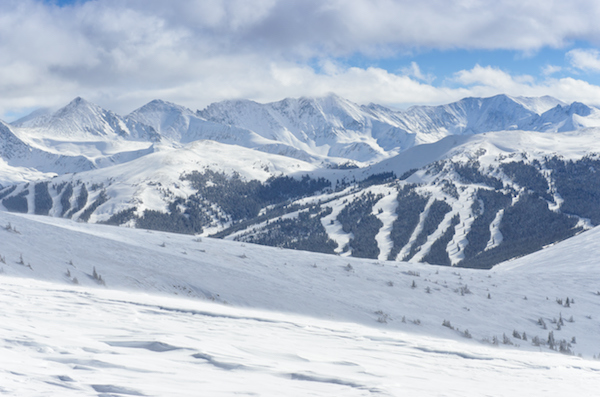 Visit Copper Mountain this Winter
Thanks for checking out our guide to Copper Mountain's best skiing and riding. We look forward creating a spectacular ski vacation at Copper with you.