7 Sep 2023
Uncover the Joy of Copper Mountain in Fall with these 5 Fun Activities
Fall is here, and the age-old question of "What shall I do?" has again come into the fold. Pretty incredible how often we ask ourselves that. Not to worry though, as Copper Mountain is every bit as fun in the fall as any other season.
Here are just a few of the fun things to do around Copper Mountain that you have to try this fall.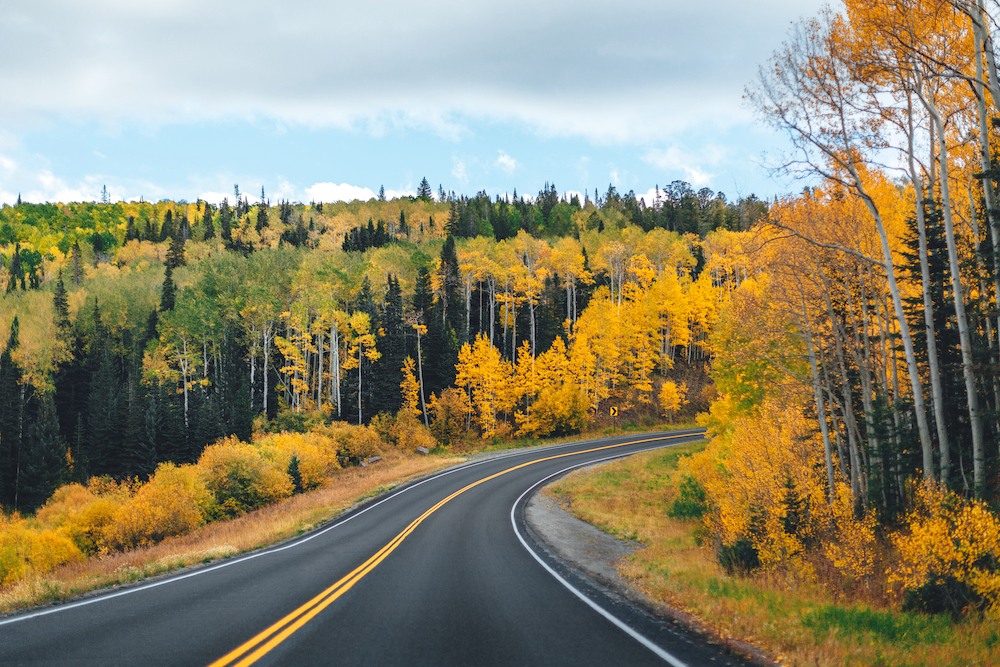 1. Leaf Peeping Those Fall Colors
First and foremost, fall leaf-peepin' is a must when visiting Copper Mountain between late September through October. The hills come alive with the sights of vibrant yellows, oranges, and reds lighting up the landscape. Fall at Copper Mountain is so magnificent that it just might make your camera swoon at the sight of it all.
You could pick a direction at random and find great fall colors, but here are a few specific go-to sites for the leaf-peeping season:
Top of the Rockies Scenic Byway
This scenic route covers 75 miles of breathtaking Rocky Mountain scenery. Spending a day cruising and photographing the Top of the Rockies Scenic Byway will leave you with more photos than you'll know what to do with.
Dillon Reservoir
Located 10 miles north of Copper Mountain, Dillon Reservoir is an immense body of water with a ton of excellent leaf-peeping opportunities. Take in stunning colors of fall from land or out on the water. Make sure to check the view at Sapphire Point Overlook when you visit too!
Local Trails
Hiking and mountain biking are the best means for getting up close and personal with those golden fall canopies. After this post, be sure to check out our 5 Best Fall Hikes Near Copper Mountain post to find your perfect hiking or biking trail.

2. Climb a 14er Near Copper Mountain
Summit County is home to many of Colorado's famous 14,000' peaks, and they're an absolute treat to hike in the fall. Summer crowds that can plague the trails have mostly dispersed by the end of August, leaving these gorgeous mountains wide open just for you. Plus, fall conditions turn the already bright-blue skies even more saturated for your hike.
Some popular 14ers nearby Copper Mountain are Quandary Peak, Mount Elbert, and the Decalibron 14ers (Democrat, Cameron, Lincoln, and Bross). Quandary is the closest 14er to Copper Mountain, and it's probably the best to tackle if you're new to hiking at high elevations. Check out our blog on hiking Quandary Peak to properly prepare for that and other 14er trails.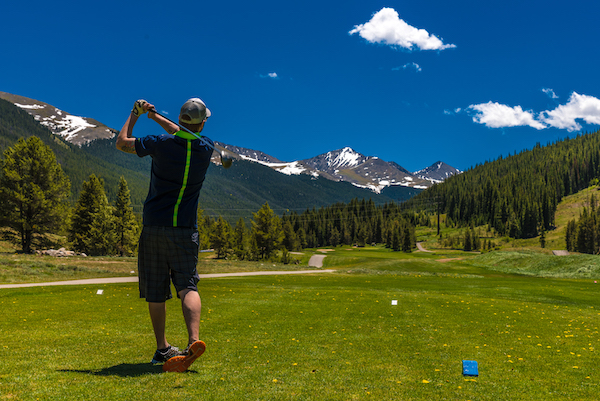 3. Play a Round of Regular or Disc Golf
Fall just might be the best season for a round of (disc) golf, especially here at Copper Mountain. Teeing off into those brilliant fall views is nothing short of spectacular, and the only trouble can be trying to focus on your ball or disc in the midst of the scenery. That said, everything contrasts pretty well off of those vibrant and clear fall skies, so you'll at least see a basic trajectory.
For regular golfing, the Copper Creek Golf Course is where you want to go. The public 18-hole course was designed by Pete and Perry Dye, and it offers a fun challenge for an affordable price. Head to Copper Colorado to learn more about the course.
Disc golfers will find a great 9-hole course that starts right in Copper Mountain's Center Village and treks across the mountain. This course is also completely free to play, so it's great for anyone looking to try out the sport for the first time.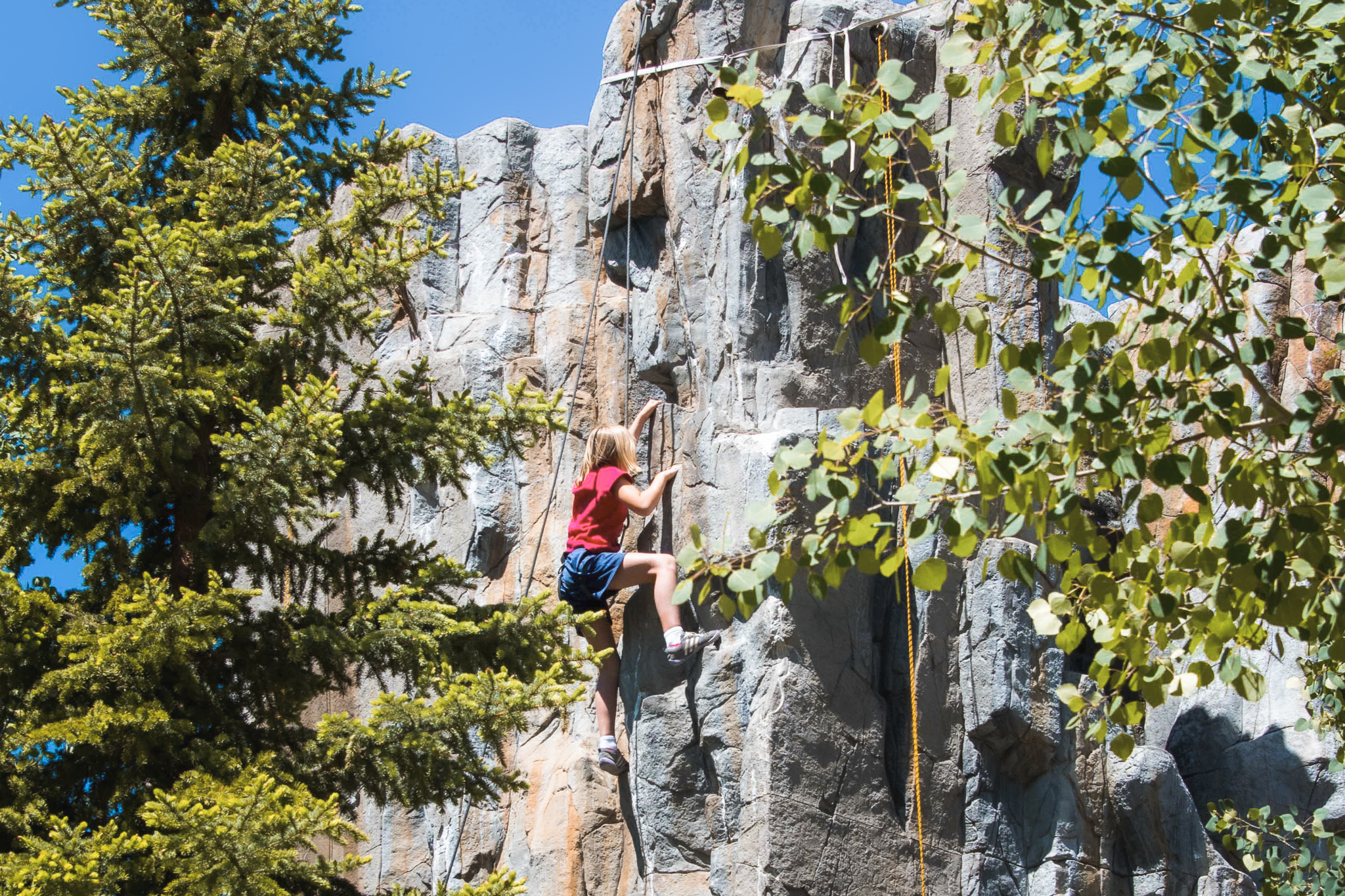 4. Enjoy the Many Copper Mountain Resort Activities
All the exciting Copper Mountain Resort summer activities stick around through the fall. Scenic chairlift rides, the mountain coaster, climbing walls, ziplines across the west lake, and more are all available for you to enjoy. It's no challenge whatsoever to spend a day or two just partaking in the resort activities.
Plus, when you book your vacation with Copper Vacations, you book into some of the best lodging available right in the resort. Since you'll be staying in the resort anyway, you may as well make the most of it and experience all it has to offer.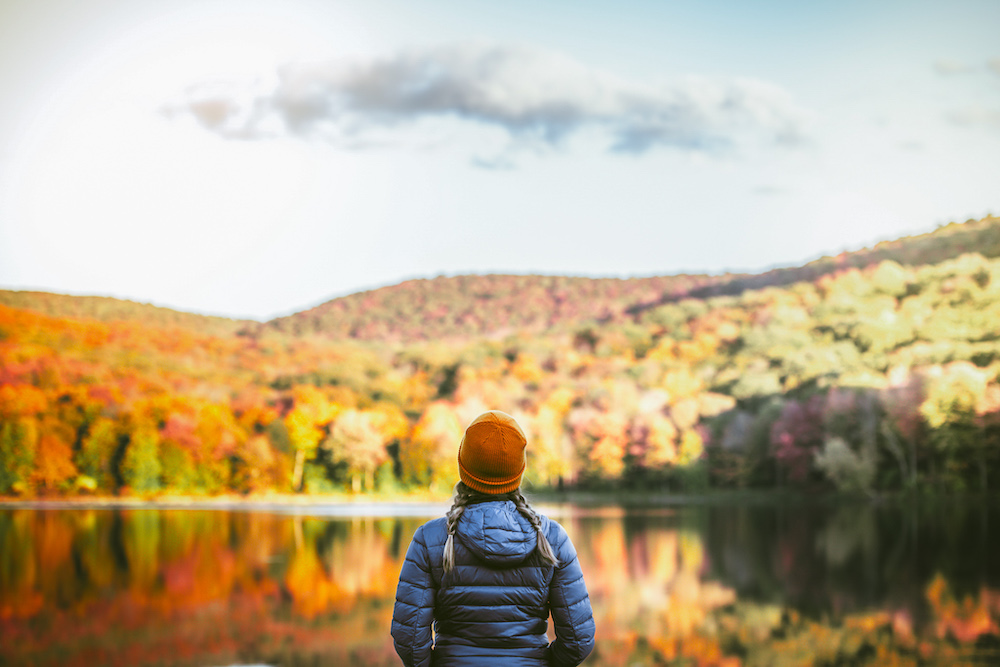 5. Spend Some Quiet Time Relaxing in Nature
While it's tremendous to fill a vacation itinerary with action-packed adventures, we feel that it's equally important to take time for relaxing in nature. Especially if you're visiting from a busy city, some solitary time out in the wilderness or from your vacation rental patio will do wonders for your mental well-being.
Since many of the places listed throughout this post double as great spaces to seek solitude, we'll refer you to the top of the page and leave it at that.
Experience the Beauty of Fall Like Never Before and Book Your Copper Mountain Vacation Rental
Copper Vacations is your source for the best vacation rentals that will put you near all of the action. Whether you want to enjoy some quality time with loved ones as you hike through the mountains or you just want to stroll through town and get in some early Christmas shopping, nothing can beat having a comfortable place to come back to and rest after the adventure ends. Browse our available properties and book your Copper Mountain vacation rental today! 
Browse Copper Mountain Vacation Rental