Connect with Copper's Local Managers
Copper Mountain is famous for its strong local traditions. As locals who live the Copper lifestyle every day, Copper Vacations proudly connects our guests with the true Copper Mountain experience. We're a Colorado company, founded on a passion for skiing, snowboarding, and the mountains.
List with the Locals – Drive Bookings like the Pros
At Copper Vacations, we value personal relationships. Our team works closely with property managers to care for your property and build a lasting return on your investment. 
Our new, state-of-the-art website highlights your property and allows guests to seamlessly book your property from any device.
Founded over 25 years ago, we're a part of Copper Mountain's exciting history and share this tradition with our guests.
We're based right in Copper Village. This means

 we're on-premises, even during the biggest snowstorms.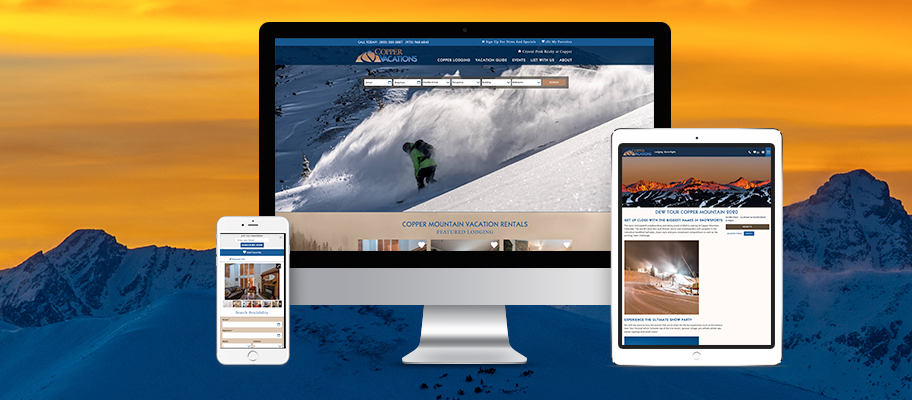 Ease of Booking and Payment Collection
We oversee all payment collections. Our guests are well prepared with our pre-trip mail outs, which include detailed check-in information, property information, and upon arrival, the making and distributing of Salto keys.

Property Conditions
Copper Vacations supplies linens, toiletries, and will replace any kitchen items needed and ensure the quality your guests expect.
We provide and schedule professional cleaning and linen services.
We perform property inspections and proactive maintenance.
We employ in-house maintenance staff and cleaners, should anything arise during a guest's stay.
We provide after-hours emergency call outs.
Additional Services Provided
Carpet cleaning
Deep cleaning of property
Painting and renovations
Propane tank service for BBQs
Appliance updates
Bedding updates
Audio/Video updates
Full year and year-end accounting
Non-resident paperwork and accounting