Copper Vacations recommends Bluebird for your oxygen needs when visiting our high-altitude paradise. Please enjoy a coupon for their oxygen concentrator and delivery services.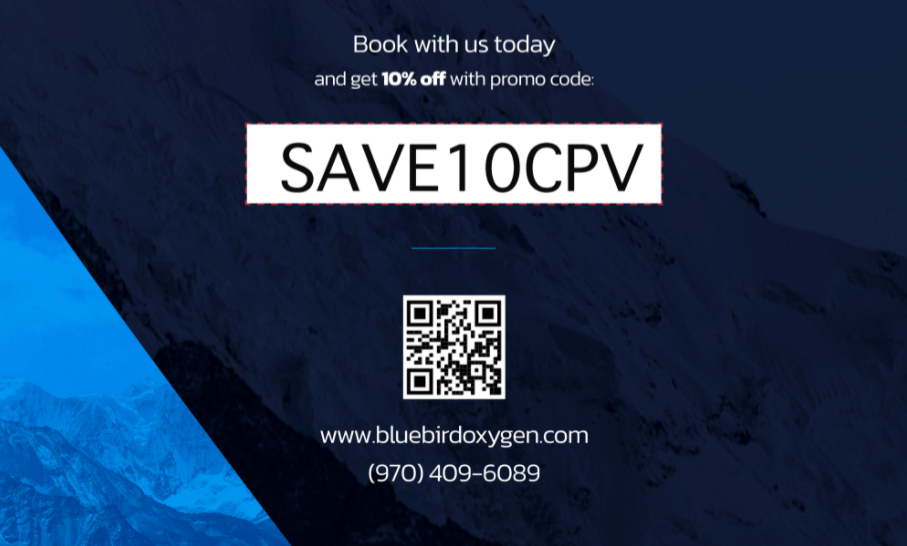 What does Bluebird do?
Bluebird caters to everyone, from the casual visitor to the outdoor enthusiast. Their concentrators are designed to emulate a lower altitude environment by supplementing the body with a higher concentration of oxygen during sleep, ultimately enhancing the experience of Copper Mountain visitors.
What is AMS?
Acute Mountain Sickness (AMS) is an illness caused by reduced air pressure and the accompanying lower oxygen levels at high altitude environments (typically above 8,000 ft), and particularly those sleeping overnight at altitude.
Bluebird Details:
Phone: (970) 409-6089
Email: info@bluebirdoxygen.com