Cruise Through the Air in the Heart of Copper
Fly across Copper Mountain's West Lake in the Center Village. Copper Mountain's zipline is fun for all ages and is one exhilarating ride!
The Alpine Rush zip line allows two riders to fly side-by-side in a race to the finish line. The zip line travels 300 feet across the lake at 30 feet high. Take in the beautiful views of Copper Mountain from the Center Village and feel the fresh mountain air in your face. The Copper Mountain Alpine Rush zip line is suitable for kids and adults who weigh between 50 lbs and 250 lbs. 
If you're heading to the Center Village at Copper Mountain for a day of fun and thrills, be sure to also check out the Quad Power Jump, Climbing Wall, Paddleboats, and more.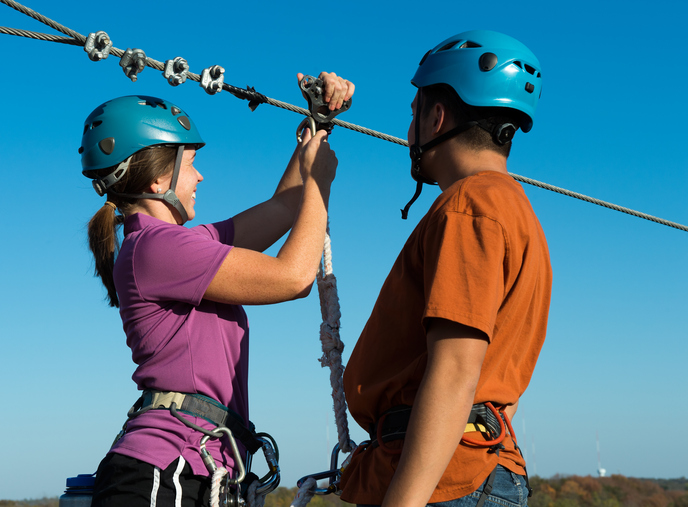 Alpine Rush Zip Line Details
Address: 509 Copper Rd
Cost: $15 per ride - 10am - 4pm 7 days/week
Plan Your Summer Copper Mountain Vacation
Copper Vacations offers a selection of professionally managed vacation rentals for groups of all sizes and needs. Browse our available Copper Mountain rentals and book your stay in the Rocky Mountains today.