5 May 2023
Where to Shoot Great Photos & Videos at Copper Mountain in Early Summer
Copper Mountain is incredibly photogenic, especially in the early summer season. Lower elevations see lush greenery return along with a colorful array of wildflowers. The peaks often stay snowcapped for a little while longer, giving a unique rocky mountain contrast to your content.
Grab your cameras, phones and drones, because these are the best spots to shoot photos and videos at Copper Mountain in early summer!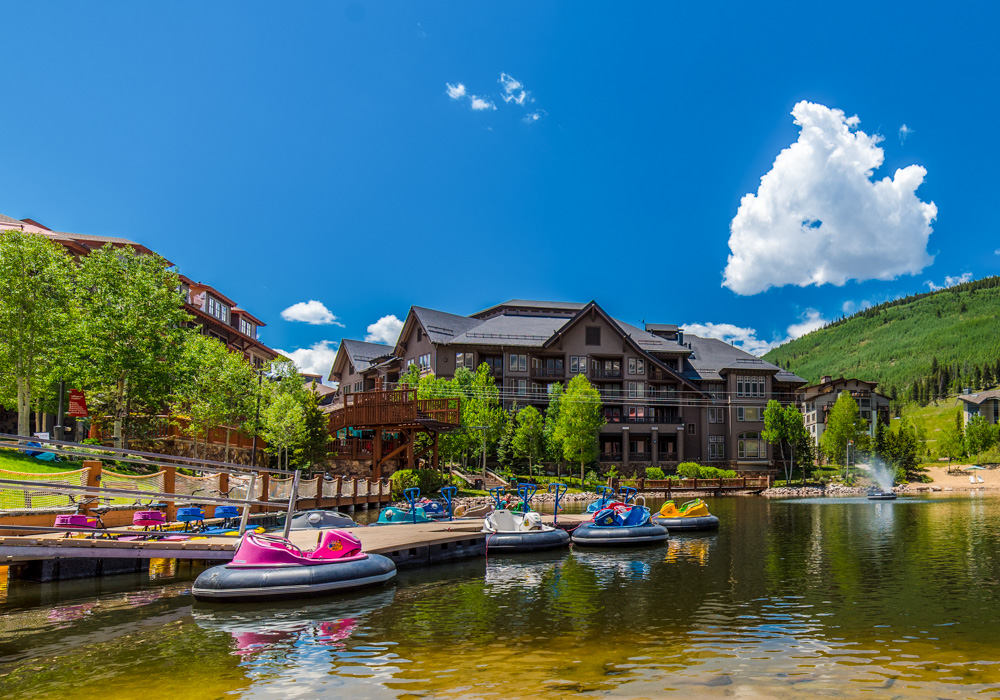 1) Around Copper Mountain Resort
You don't need to trek far for great trip photos around here. Copper Mountain Resort has many great photogenic spots that will serve your Instagram grid well. Snap some artsy photos and portraits of your friends around Mountain Plaza, or grab some exciting action shots of your family members ziplining across West Lake.
If you've got a GoPro and a thirst for adrenaline, you can also get some unreal head-cam videos careening down Copper's famous alpine coaster. Or create your own fun driving montage racing go-karts with everyone in your group.
Copper Mountain Resort has plenty more fun places to shoot photos and videos than just hot-spots around Center Village. Check out the resort map or just wander around the grounds to find your own unique angles.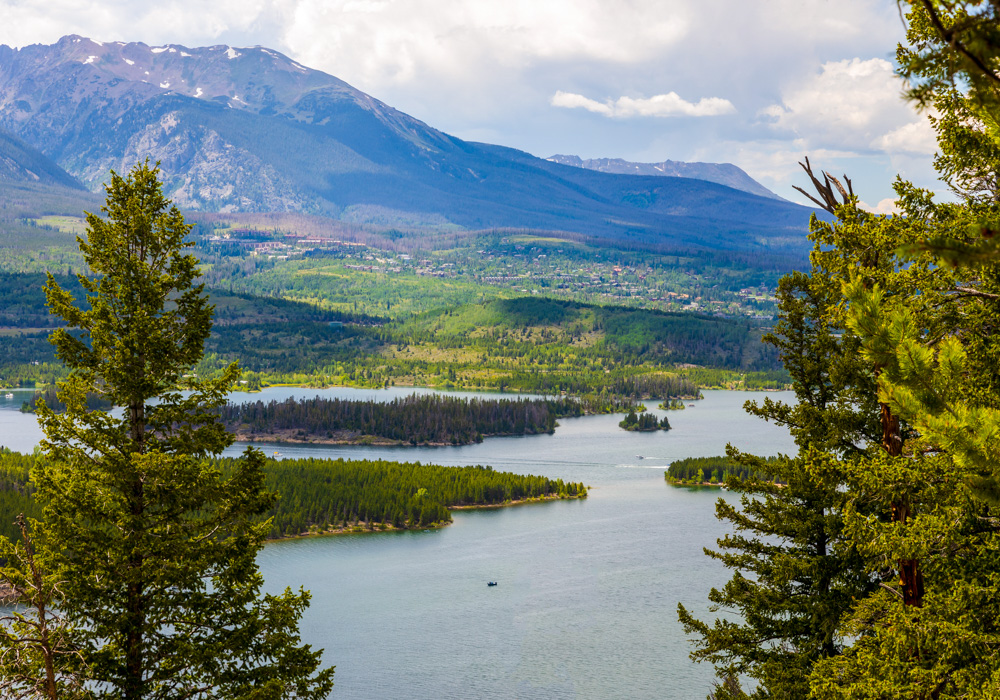 2) Dillon Reservoir Recreation Area
Just a short drive away from Copper Mountain is the Dillon Reservoir Recreation Area, a hub for glorious adventures and equally glorious photo-ops. The titular reservoir encompasses 3,233 surface acres of water and features a shoreline of nearly 27 miles. Also, all around Dillon Reservoir are gorgeous mountain peaks and majestic forest scenery.
You can pretty much shoot in any direction to get great photos and videos here, but there are a few specific shots you should try to grab. Sapphire Point Overlook on the southeast side has one of the best vantage points in all of Summit County for grabbing incredible landscape shots. There are also kayaks and paddleboards available to rent at Dillon Reservoir, which can help you get great portraits or general photos out on the water.
If you have a drone, then this definitely one of the best places to fly it near Copper Mountain. Drone videos pretty much anywhere around Dillon Reservoir will make for exceptional Instagram Reels, TikToks, or just nice personal clips to keep. Before taking off however, just make sure to review local drone regulations and make sure you're safe to fly.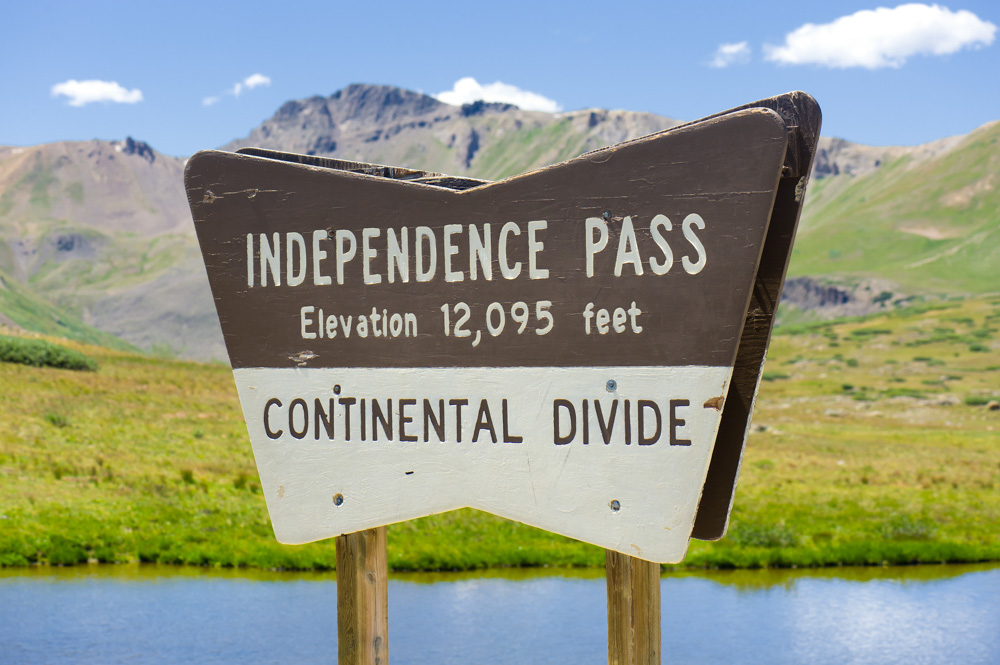 3) Top of the Rockies Scenic Byway
Colorado is home to some of the finest driving routes in the United States, and the Top of the Rockies Scenic Byway ranks right at the top of Colorado's best drives. The byway spans a total of 115 miles, ascends over three alpine passes, and takes you through several other gorgeous mountain towns. A perfect mini roadtrip full of great photo opportunities.
Top of the Rockies as a whole is basically an endless ride of epic photo and video opportunities, but there are two stops in particular where you'll want to shoot: Twin Lakes and Independence Pass. Unsurprisingly, Twin Lakes is a scenic spot with two lakes. What is surprising is just how drop-dead gorgeous two lakes can look in landscape photos.
The other spot, Independence Pass, is a high-alpine mountain pass along Highway 82 that sits at 12,095 ft in elevation. Talk about breathtaking! You'll definitely want to take a few photos by the pass sign, and then head a short distance further to the eerie Independence Ghost Town.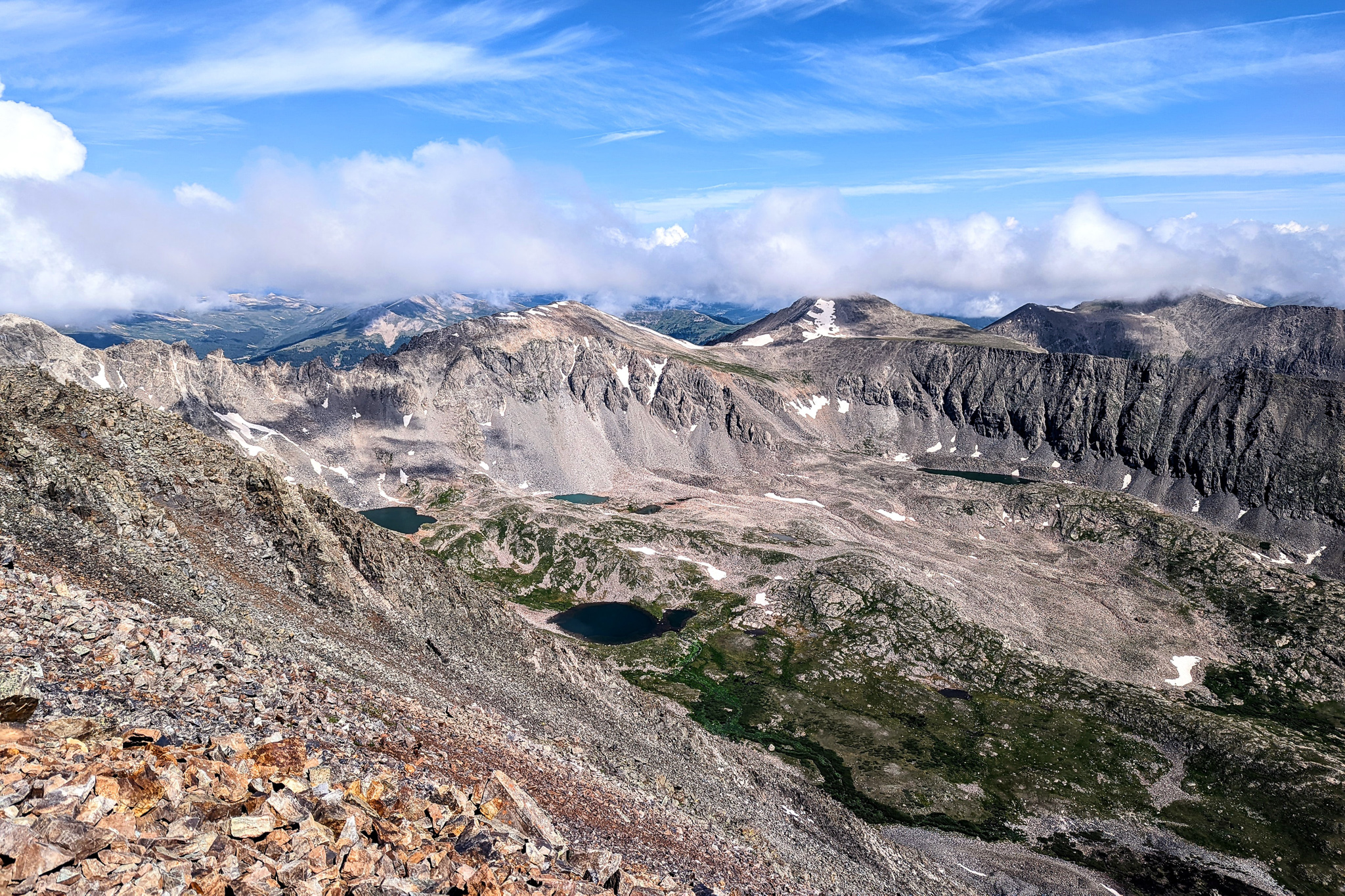 4) Quandary Peak
Quandary Peak is one of Colorado's famous 14ers, and it's the closest 14er to Copper Mountain. Depending on the weather, this one may be tricky to reach, but the photography opportunities here are well worth the effort if you can make it.
Hiking to the top of Quandary takes you through three unique settings that are all fabulous for photos. You start off trekking through a beautiful forest environment that's great for classic hiking shots. Soon you'll reach timberline, where the trees fade away to tundra and wide open vistas start to reveal themselves. For the final push, you ascend up layers of slate rock in a scramble to the top for a spectacular 360 degree view. You might even spot a mountain goat or two effortlessly prancing the slopes.
We all but guarantee that you're journey up Quandary will leave your camera absolutely stuffed with incredible photos and videos. You and your group will love capturing the incredible trek from trailhead to peak, and the final group shot at the very top will surely earn you a fair share of likes on your Instagram and Facebook pages.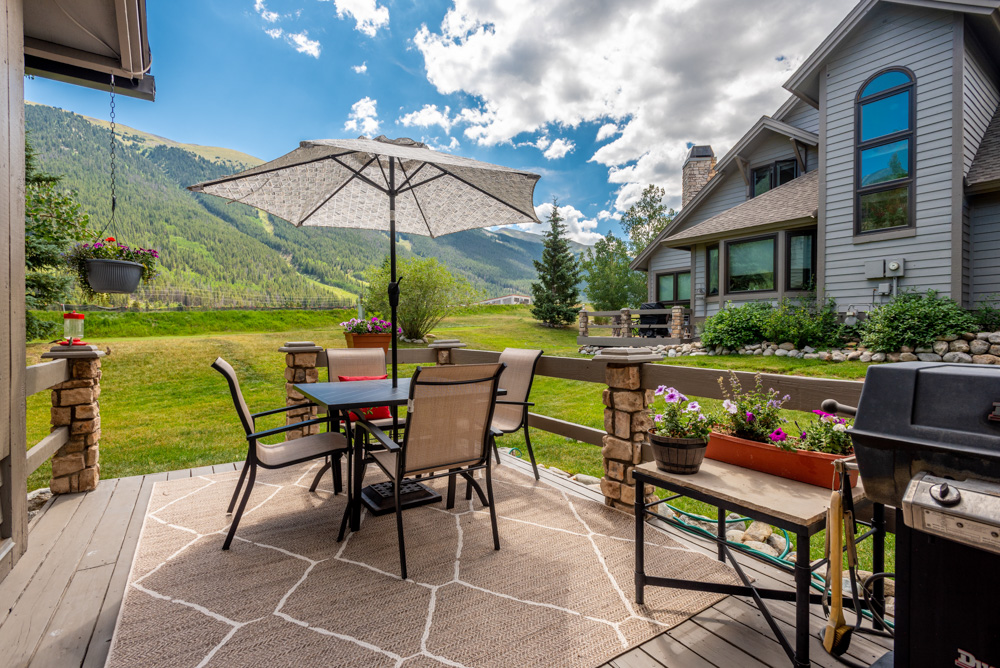 5) Your Copper Mountain Vacation Rental
When vacation rentals are this nice, you have to snap a few photos during your stay. Copper Vacations has an extensive catalog of luxury rentals that are remarkably photogenic. You can gather your family around the living room for some cozy trip photos, or shoot a video on the balcony at sunset to capture gorgeous golden colors.
We could go on and on about all the great ways to shoot Insta-worthy photos and reels at your Copper Mountain vacation rental. But why do that when you can easily see how photogenic they are for yourself? Head over to lodging page to browse the property photos for our lovely Copper vacation rentals.
Of course, there are many more exceptional places you can find for Copper Mountain photography. Pretty much any hiking or mountain biking trail in the area will offer at least one outstanding view, and there are always exciting events happening around the resort where you can take great photos.
For more area photo and video inspiration, check out the Copper Mountain Instagram account. Also, be sure to book your stay with Copper Vacations for the most luxurious and photogenic vacation rentals at Copper Mountain.