22 Jun 2022
All around Copper Mountain you'll find lovely Colorado wildflowers filling the landscape with jaw-dropping colors! From late June through August, several species of wildflowers sprout amidst the summer greens of Colorado's rocky mountains and alpine valleys.
For your summer vacation at Copper Mountain, these are the stunning wildflowers you'll want to keep an eye out for on hikes and scenic drives!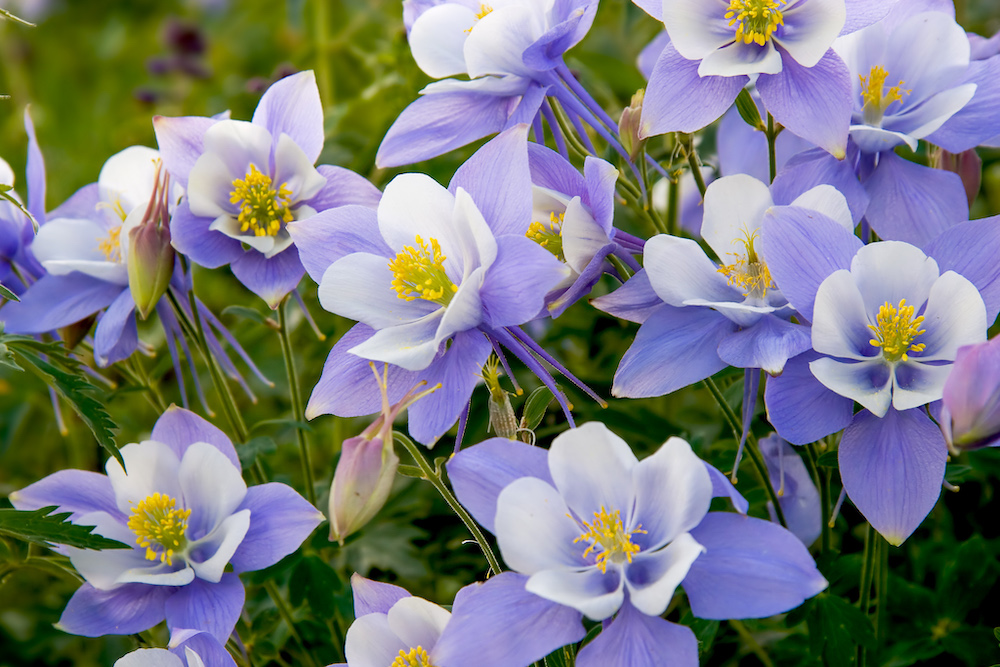 Colorado Columbine
The state flower of Colorado is certainly a wildflower you'll want to find during your summer stay at Copper Mountain. Columbines typically appear with white and lavender-blue flower petals, but they can also showcase alluring red and orange colors.
No matter which color type you come across, you'll want to have your camera fully charged and at the ready to snap a few snots. Although you won't find Columbines around every turn of the trail, they do crop up in a variety of places around Copper Mountain. Look for these wildflowers along creek banks, under shady trees, and out in damp alpine meadows.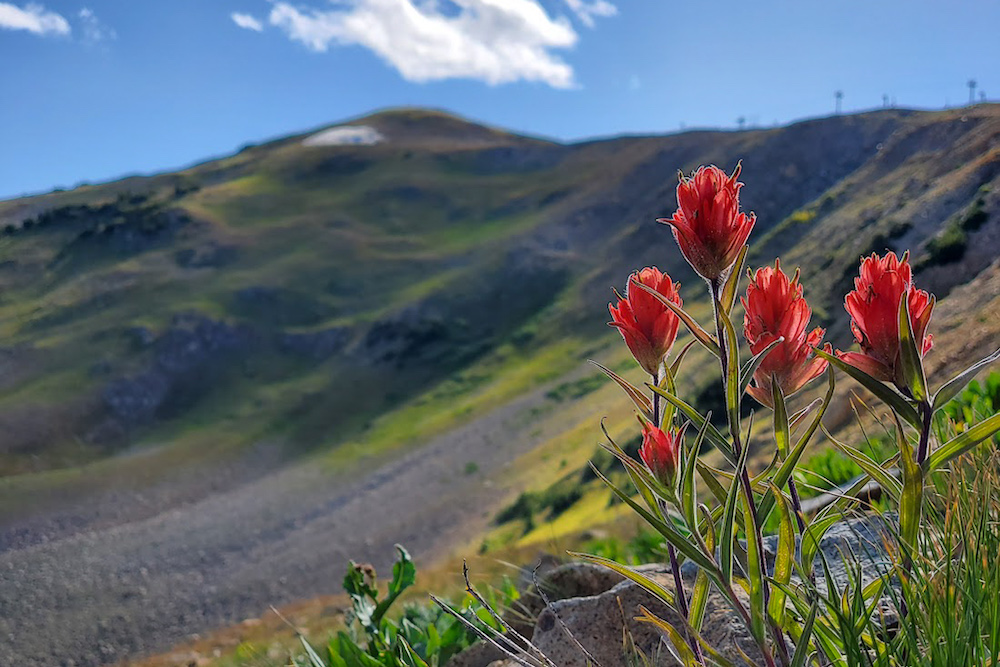 Indian Paintbrush
This flower species is one of the most striking types of wildflowers in Colorado, and for good reason. Indian Paintbrush presents in an eye-catching array of vibrant pinks and deep reds. In fact, this is one of the very few flowers you'll come across with such a deep red coloration in all of Colorado.
Indian Paintbrush is another wildflower species that's fairly common to see when you know where to look. This wildflower loves high elevations of 10,000 feet or more, and you'll find them in droves across alpine meadows and woodlands near the edge of timber line.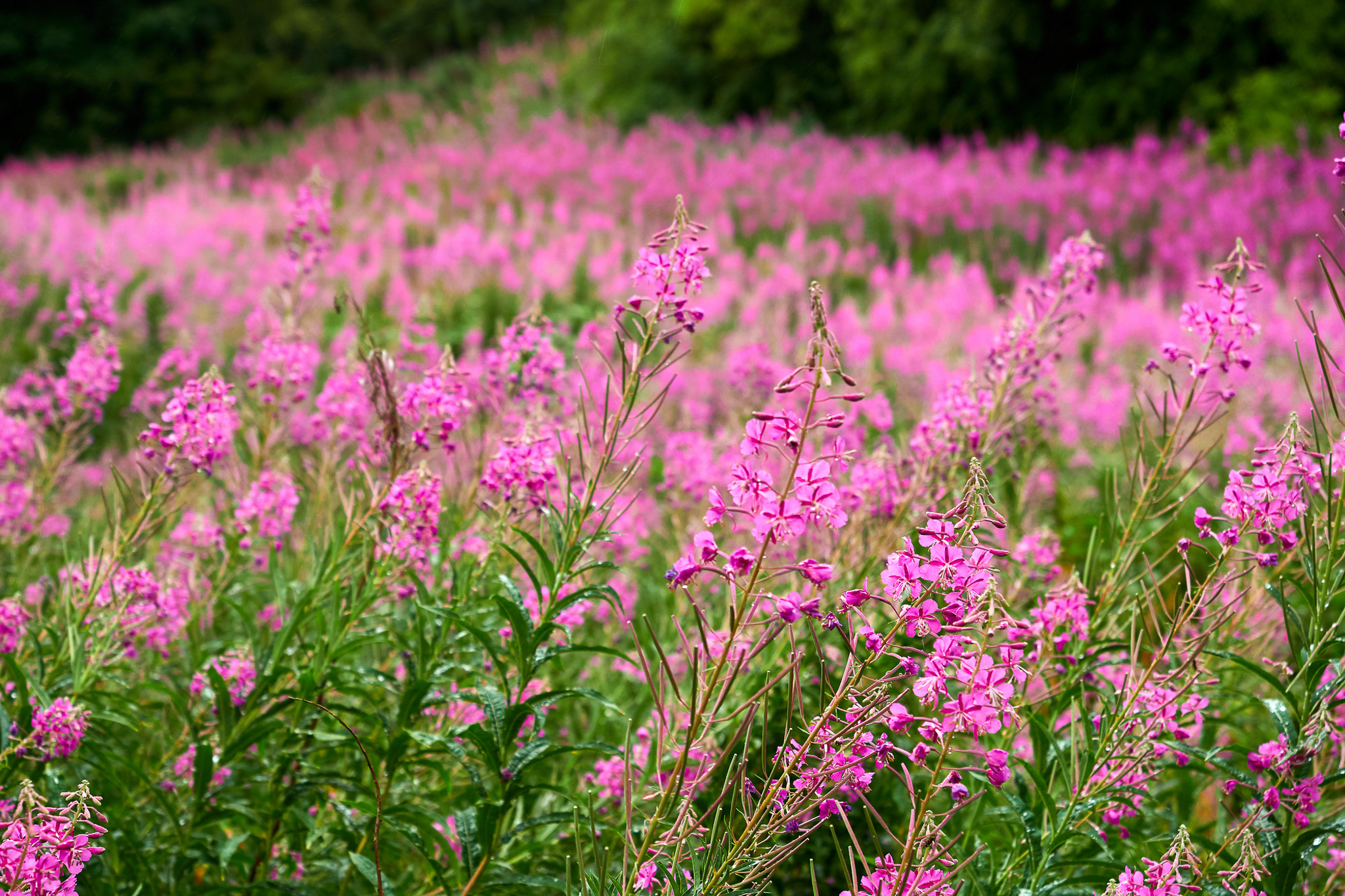 Fireweed
A vibrant name for a truly vibrant wildflower! Fireweed is a plentiful wildflower that dazzles the eye with rich pinkish purple contrasting beautifully against Colorado summer greens. You'll also find no shortage of chances to spot this flower. Fireweed grows all over Colorado along creeks and streams, near forest edges, and alongside hiking trails of various elevations.
Although Fireweed is so named due to its ability to grow quickly in areas scorched by fires, the name is also appropriate for the flower's appearance. Large clusters of Fireweed gently rocking from a breeze really do spark the image of bright pink flames.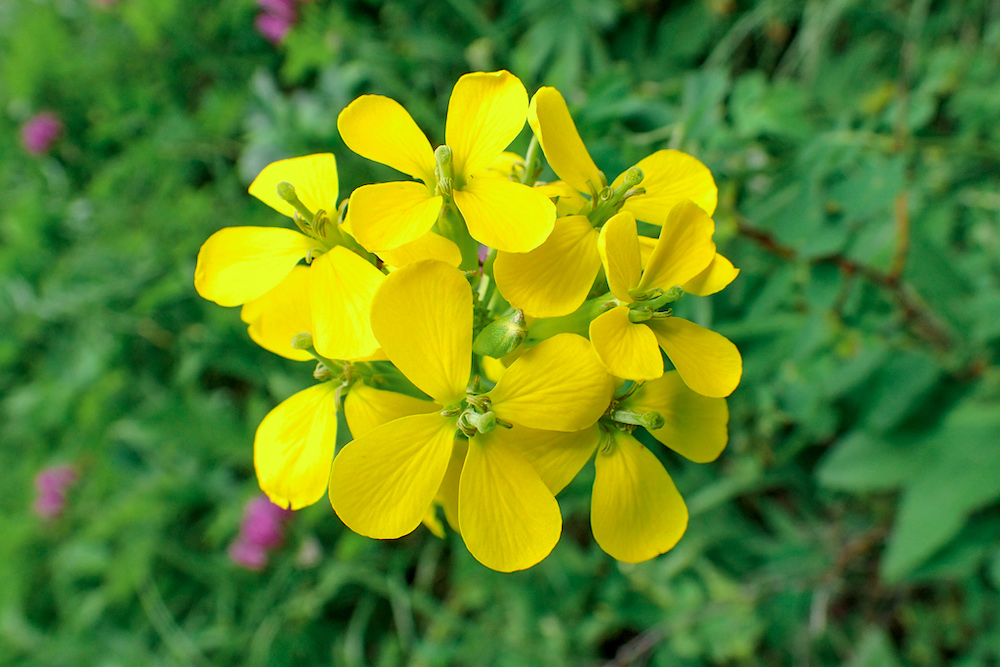 Western Wallflower
Last but not least we have the charming Western Wallflower. This wildflower is easily identifiable by its four-petals arrangement, and you can find it any nearly any elevation across Colorado. The Western Wallflower most often presents as a bright yellow color, but can also appear as a brilliant orange too.
Because of this wildflower's resilience and ability to grow at any elevation, you can catch the Western Wallflower in bloom throughout the summer season. At lower elevations, the flowers come into full bloom May and June. Higher up, these wildflowers can bloom as late as early August.
There are plenty more wildflowers to spot during your summer vacation at Copper Mountain, but finding these four first will be a great start! The best places to see Colorado wildflowers near Copper Mountain will be along mountain trails, river banks, and wide alpine meadows. Check out our local hiking and mountain biking trail pages to find great spots to view wildflowers this summer.
Finally, for your Copper Mountain wildflower season stay, be sure to book the best accommodations with Copper Vacations. Click the button below to browse our extensive selection of luxury vacation homes and condos.