23 Feb 2021
Ski Copper's Top Runs
Copper Mountain Resort is perfect for all levels of skiers and snowboarders. Famous for having naturally divided ski terrain and uncrowded slopes, Copper Mountain has the right run for everyone. Skiers and snowboarder enjoy open bowls, endless tree runs, and rolly groomers. And Copper's massive terrain park and high-elevation Superpipe open early in the ski season and stay open until late spring.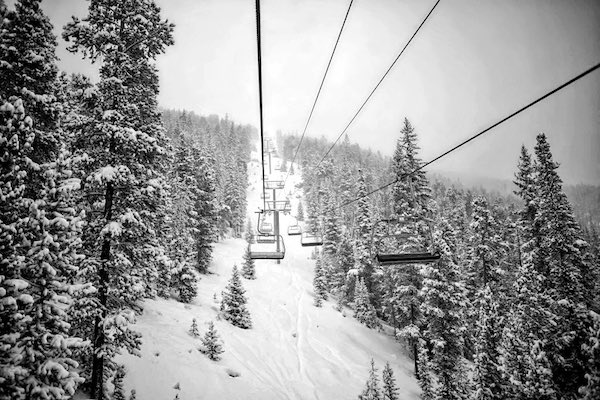 Ride Colorado's Local Mountain
We're here to help find the best ski runs at Copper Mountain. It's easy to see why Copper Mountain Resort is a local's favorite. Across Copper's terrain, there are slopes that face every aspect. This ensures that you'll always find good snow, even days after a storm. Before we launch into the ski runs, remember to book one of our luxurious vacation homes at the link below to make your ski trip to Copper Mountain even more excellent.
Skiing and Riding for All Levels at Copper
From the perfect beginner runs located on our west side, like Soliloquy, Union Park, and Roundabout to intermediate skier's favorites, Andy's Encore or American Flyer, Copper Mountain has it all. For the pro skier in the family, Copper's entire front side of Sierra lift or Lower Enchanted Forest will keep you busy. Copper Mountain is a great place to soak up the 300 average days of sunshine that the Colorado Rockies enjoy each year.
Best Beginner Runs at Copper Mountain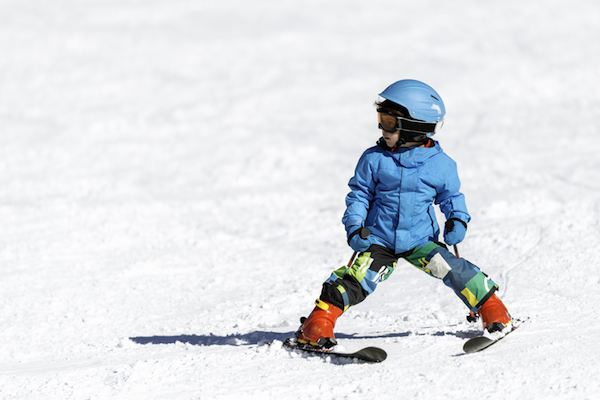 Soliloquy
Soliloquy is one of the nicest, widest, gentle, rolly runs you'll ever have the pleasure of skiing. Taking a right off of the Timberline Express Lift will take you to a short skinnier entry into Soliloquy. After the run takes a turn to the right, the real fun begins as it opens up into a paradise for carving or just practicing your stem christies. 
Roundabout
Roundabout is another of our beginner favorites, although you can access this run from the left edge of soliloquy, there is a bit of scooching involved if you try to take it from there.
Video of scooching:
Roundabout is accessible from two different lifts. For the first-timers, you start at Kokomo Lift and have some nice mellow beginner skiing that is short enough not to tire you out. There are food and warmth at both the top and bottom of the Kokomo Lift. Taking the next lift above Kokomo, Lumberjack, you can access the best part of Roundabout, where you will find no crowds and a groomer that ungulates just enough to keep you on your toes and smiling.
Union Peak
A ride up the Rendezvous Lift is a must-do while at Copper. This lift takes you to a mountain saddle where you will find expansive views of Crystal and Pacific Peak. You can also watch the Copper Locals ripping down Union Peak or Upper Enchanted Forest. The run itself is a true green run, way up on top of our beautiful mountain. Don't miss it, it's a family favorite!
Copper's Top Intermediate Runs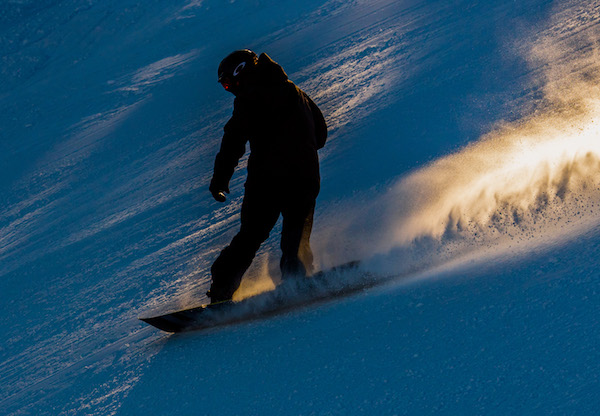 Andy's Encore
Andy's Encore is one for the early risers, a run to test out your tuck, or maybe carve and keep your speed in check. While riding up the Super Bee Lift first thing in the morning, you can always count on a majestic view of the sun-touched Ten Mile Range. Dropping straight into Andy's Encore on a day with a little bit of fresh snow is a memory that will last a lifetime. If you want a little more steepness, look for Rosie's Run on the right about two-thirds of the way down to finish it off.
American Flyer
American Flyer is not just a high-speed bubble 6 chair, it's also a great intermediate way to the Timberline Express Lift. This run drops off to the left from the top of High Point. Usually groomed every three days, American Flyer changes how it will ski depending on when you catch it. There is a cat track floater on the left and if you stay hard right, you will find yourself in Mario Land Trees which are the most open of all Timberline Express's trees.
Advanced Runs at Copper Mountain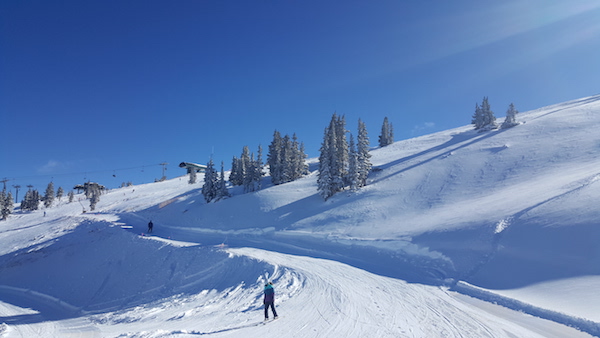 Sierra Lift
Sierra Lift services some of Copper Mountain's most fun terrain. The front side has of Sierra Lift has everything from steep moguls to steep trees. You better be on your game here because everyone's watching you from the lift! If you are looking for some air, the leaning tree jump is skier's right of the lift, a fun air with a long landing. For those not ready to be in the spotlight, Gold Digger, Coleman's Retreat and even Timber Ridge take you down the backside of Sierra to the Timberline Express for a run that has a little of everything along the way.
Lower Enchanted Forest
Lower Enchanted Forest is tucked away around the side of Copper Peak. After taking a right off the Excellerator Lift you hang as high as you can as you head toward the Storm King Lift. As you ski just under Storm King stay high above Hallelujah bowl and you will see the sign for Looking Glass and Slip-Not, the two named runs of Lower Forest's vast tree runs. If you can survive the gnarly traverse, this area has some of Copper's best late day sunny tree skiing.
Extreme Skiing at Copper Mountain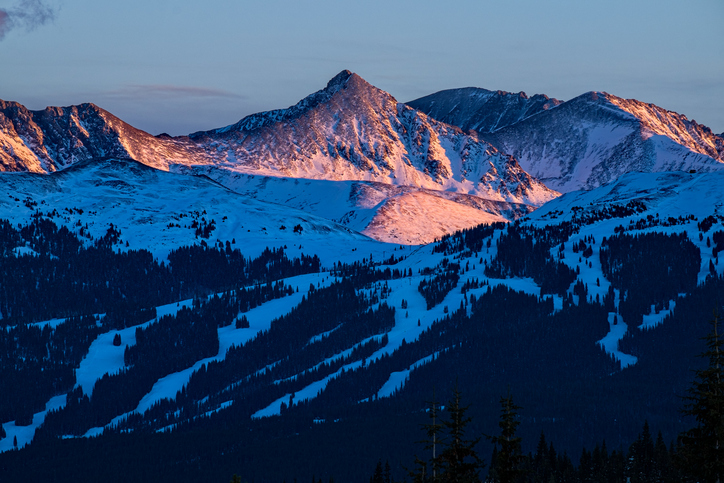 Three Bears
Tucker Mountain is the north facing part of Copper Bowl. Accessible by the new Three Bears Lift From the easiest way down, the Summit Stash, to the showboat chute, Curecanti, to Boulderado more open steep tree glades, Tucker Mountain has everything the advanced skier is looking for at Copper Mountain, including the most majestic views Copper has to offer.  
Double Zero to Highline
Double Zero to Highline – Double Zero is arguably the steepest section of Copper Mountain. Located under the Resolution Lift, this run is a make it or break it shot with people watching your every move. With an air or two to be had if you look in the right place to some giant moguls. Not for the faint of heart, Double Zero dumps you into Highline so you can continue showing off for all of your fans as you bump it up… all the way to the base of Resolution lift where the fixed grip Triple will let you rest your tired legs.
Hidden stashes?
Don't tell your friends... 
Union Meadows - Accessed from Sierra lift or Mountain Chief, Union meadows is the western most high alpine advanced skiing Copper has to offer.  Depending on how deep you go, there is a little push to get out, but there is always powder way out there, albeit a shorter run, still worth the trip on a icier or crowded day.
Golden Crest - Located on the backside of Union Bowl, this mostly above treeline stash skirts between some rocky bush areas as it drops back into Copper Bowl.  If you run this back to the Mountain Chief lift you can make a quick loop of this.  Really nice on sunny spring days.
Black Bear & Free Fall Glades - Located towards the bottom of the Super Bee, these two runs take you away from the crowds with little to no walk back.  Maybe the best gladed skiing Copper has to offer.
Alpine Lift Trees - Although known for it's relentless bumps, if you spend a little time in the trees between Formidable and Triple Treat, there are some of the steeper tree lines Copper has stashed away.
Soliloquy Trees - just to the right of the sharp right hand corner of Soliloquy before the runs widens is a little luge run that takes you through the woods.  Who knows, you may even find a little shack...
Timber Ridge Trees -  to the left of Timber ridge about halfway down is a seldom used section of nicely spaced trees that are soft days after storms.
Hope these tips will help you enjoy Copper like a local!
Thanks for checking out Copper Mountain's best ski runs with Copper Vacations, the local team with Copper's best condos, and vacation rentals.