Fly Into the Sky at the Copper Bungee Jump
Copper Mountain's Quad Bungee Jump is a combo of trampoline and bungee. Jump, flip and fly all in the safety of your bungee harness for some of the most fun under the sun. Thrill-seekers of all ages can go on this adventure!
Located in the Center Village near the Flyer lot, the Copper Quad Power Jump bungee trampoline is open seven days a week.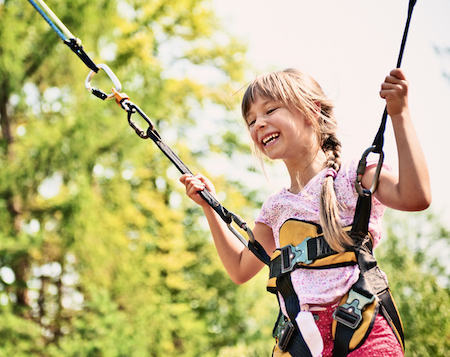 Copper Quad Power Jump Bungee Details
Copper Quad Power Jump Bungee Hours
Book Your Copper Mountain Vacation for Summer
Browse our professionally managed Copper Mountain condos and vacation rentals for your summer getaway to the Rocky Mountains. Our accommodations are near all the best things to do in Copper and offer onsite and nearby amenities for groups of up to 11 guests.  
Browse Our Copper Mountain Vacation Rentals