The Lastest Copper Mountain COVID-19 Updates
We're all in this together and our hearts go out to everyone around the world. Sharing Copper Mountain with our guests is our passion. We've hosted people in this special mountain resort for over 30 years and we're hopeful for the future when you can return to Copper Mountain.
The Beginning of Summer - July 4th
We miss you at Copper Mountain and look forward to welcoming you back soon. The latest news from Copper Mountain Resort suggests that July 4th will be the new beginning of summer.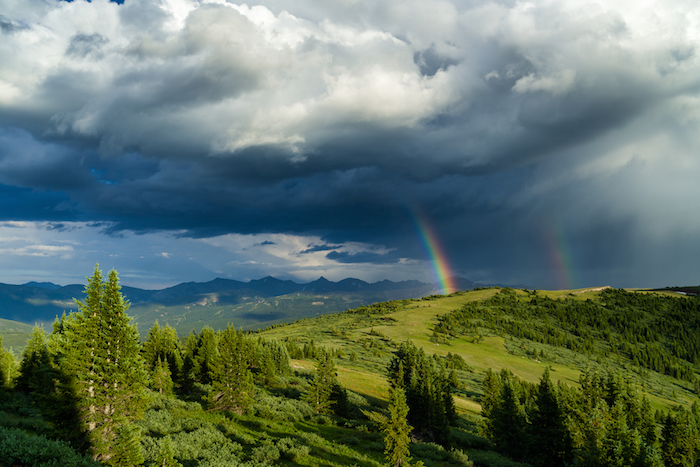 New Cancelation Policy for Summer Reservations
Given the rapidly changing situation, we know it's hard to plan your summer vacation. But it helps to daydream of sunny days in the mountains. That's why we're adjusting our cancelation policy for summer reservations.
Now, when you confirm your summer reservation, you can cancel up to 48 hours before your arrival date with no penalty.
We're hoping for a sunny summer at Copper Mountain and encourage you to dream of bright days in the Rockies.
New Cleaning and Check-in Procedures
Copper Vacations cares deeply about the health of our guests, owners, and community, and are working hard to promote public health during the COVID-19 pandemic.
We are initiating new social distancing check-in procedures and cleaning techniques. Our new cleaning procedures include sanitizing and thoroughly cleaning things people touch - doorknobs, banisters, cabinet knobs, kitchen tables, etc. We're working hard to take cleaning to the next level.
No-contact check-in
With our new no-contact check-in procedure, you can call us ahead of time and we will put packets outside. If visitors come into the office, we have a line 6 foot away from the desk that marks where you can't cross.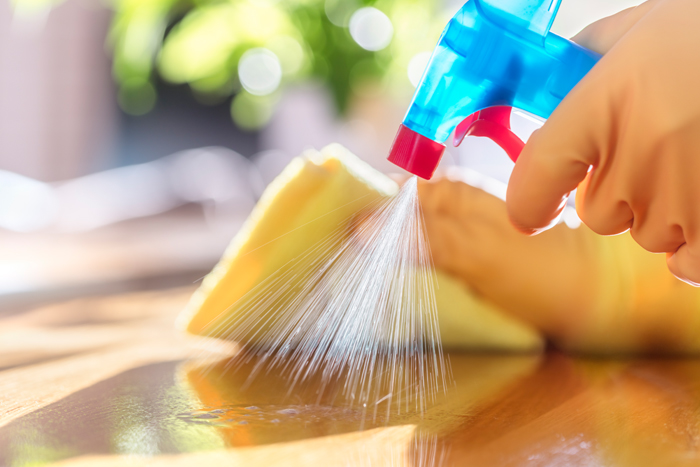 Past COVID-19 Updates
COVID-19 UPDATE - April 2020
Copper Vacations remains closed and we are working remotely due to summit county mandatory closures on non essential businesses that currently are in place through 5/1. We are planning to be open with Copper Mountain for the Summer Season beginning mid-June.  We will staff our office as soon as businesses are allowed to reopen.  Please stay safe, get outside and enjoy everyday, for each day brings something amazing. Have a Copper Day. 
COVID-19 UPDATE - 3/26
Copper Vacations remains closed and we are working remotely due to summit county mandatory closures on non essential businesses. Governor Jared Polis has issued a statewide stay-at-home order that begins 3/26 at 8 a.m. and remains in effect until at least 4/11. Here is a link to current information.
COVID-19 Update  3/24
Copper Vacations remains closed and we are working remotely due to summit county mandatory closures on non-essential businesses. We will continue to work remotely. Please email res@coppervacations.com with any questions and inquiries. Summit county has extended the mandatory closures of short term rentals through May 1st, this means Copper Vacations is not allowed to give keys to any guests for the remainder of the season. Here is a link to more information. Thanks for your understanding.
COVID-19 Update  3/21
Copper Vacations remains closed and we are working remotely due to summit county mandatory closures on non-essential businesses. Although Copper Mountain is leaving the option open for reopening, we believe the chances are slim. Copper Mountain has sent the following email today. Stay safe and keep washing those hands.
AN UPDATE FROM COPPER GM DUSTIN LYMAN


Copper Community, 

I would like to thank you for your patience over the past few days while our operations have been suspended. It has been incredibly painful to not to be on our mountain or in our venues having fun and spending time with people we care about. 

While we are continuing to monitor the COVID-19 public health crisis, the most recent news headlines include nation-wide recommendations limiting unnecessary travel; Governor Polis' statewide orders extending school and resort closures in addition to limiting group interactions to 10 people; and the Summit County Public Health's order to close all non-essential businesses until further notice. 

So that we may all have a healthy return to the mountains to ski, ride, hike, bike and play after this situation improves, Copper Mountain has extended the suspension of all resort operations indefinitely. In the same breath, I hope you understand that both Copper and POWDR leadership continues to believe in the value of spending time in the mountains, enjoying nature and the outdoors and, as such, we have not yet given up on the possibility of reopening if and when it is safe to do so. 

I understand there may be some frustration about this decision, and we share that sentiment. However, we take the COVID-19 pandemic very seriously and we're hopeful the extended suspension of our operations will help to stop the spread of the virus, especially in our Summit County community. During this time, I encourage everyone to do their part to enable social distancing, an important step to mitigate the risks associated with COVID-19. 

I'm very much looking forward to the day when things improve and we are able to return to doing the things we love. Until then, we all must remain steadfast and committed to doing what is right. 

Thank you and be well,

Dustin Lyman
President and General Manager
Copper Mountain Resort
COVID-19 Update  3/20
Copper Vacations office remains closed.  Please email us at res@coppervacations.com with any questions rearding the closure of Copper Mountain and our office.  Colorado has extended the madatory closures of all ski resorts through April 6th.  Furthermore, Summit County has issued a closure of all short term rentals until they deem it is safe for businesses to reopen.  This includes all vrbo, airbnb rentals and anyone else coming to stay with us in any rental capacity.  We are not issuing keys to any condos until Summit County resends their mandatory closures.  
COVID-19 Update  3/16
 Copper Vacations office is closing until further notice.  Summit County Gorernment has put a mandatory business shutdown in place until further notice.   If you have emergencies, please call our normal number 970.968.6840 to talk to on call personel.  Otherwise please email us at res@coppervacations.com, we will be checking this email continuously everyday.  We apologize for any inconvinience this has caused.  Please stay safe and wash your hands!!!
Copper Mountain is Closed March 15-22
Copper Mountain has followed Colorado Governor Jarid Polis' executive order to suspend all resort operations.  Because of this Copper Vacations is offering credit vouchers valid for the remainder of this season, all summer, and stays through the end 2020-2021 season.  We are expecting extremely high call volumes and long wait times.  You can also email us at res@coppervacations.com to avoid these long wait times.  We are hopeful that Copper will re-open, but understand the gravity of this situation and are doing everything possible to make this difficult time as smooth as possible.