07/01/2020 - 10:00am

to

07/04/2020 - 9:00pm
Celebrate Independence at Copper Mountain
Fourth of July at Copper Mountain is awesome. You can attend Frisco and Copper's 2020 Fabulous Fourth of July Weekend, get out of the heat, and enjoy this special holiday with your friends and family.
Copper Mountain Resort Activities
Copper Mountain Resort is set to open for operations on July 4th with scenic lift rides, golf, mountain coaster rides, hiking, frisbee golf, and biking.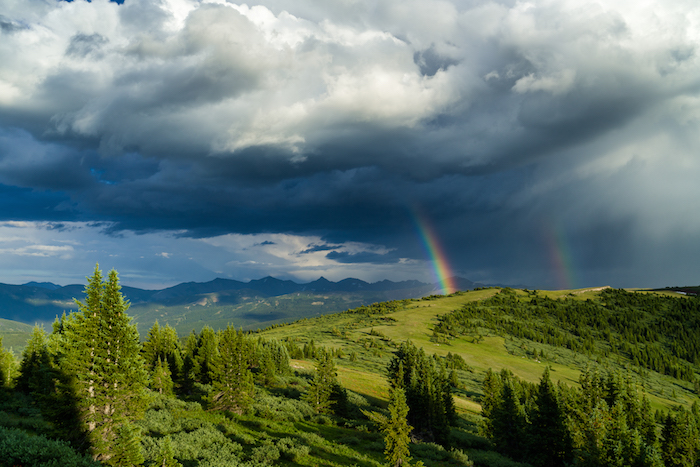 In July, the Rocky Mountains are beautiful. Wildflowers are in full bloom, the high peaks are perfect for mountaineering, and the rivers are flowing with whitewater. Biking, rafting, and hiking are at your fingertips. And at Copper Mountain Resort, there are tons of family friendly activities and fun events. To help you plan a July getaway to Copper Mountain, we've highlight fun ways to enjoy the Fourth of July in Summit County.
Frisco and Copper's Fabulous 4th of July Weekend
Frisco, located just 10 minutes from Copper Village, is a small mountain town with a big time Fourth of July celebration. During Frisco's Fabulous 4th of July, downtown Frisco comes to life with fun parties and activities for the whole family. You can enjoy the celebration on Frisco's historic Main Street and at the Frisco Bay Marina, located on Lake Dillon.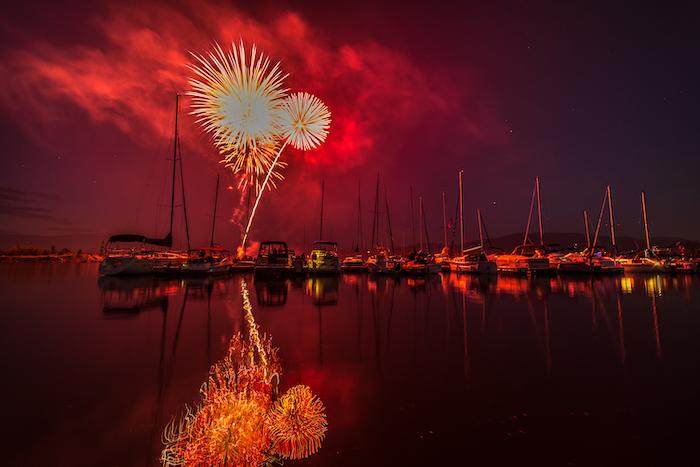 Frisco and Copper's 2020 Fabulous Fourth of July Weekend Schedule
The 2020 schedule is yet to be determined. Here's last year's schedule.
Thursday, July 4, 2019
Team Summit Pancake Breakfast: 7:00 – 11:00 am – Start the Fourth right with fresh pancakes.
Kids Fishing Derby: 8:00 – 10:00 am – Sponsored by Bass Pro Shops at Frisco's Meadow Creek Park and benefiting the Gore Range Chapter of Trout Unlimited, this free event is open to children 15 years old and younger. Bring your own rods, bait/flies, and fishing stoke. You can only register onsite on the morning of the event.
Free concert with the Summit Concert Band: 11:00 am – 12:00 pm – Frisco Historic Park Gazebo
Fabulous Fourth of July Parade: 12:30 pm – Take in the scene on Main Street from Madison Ave. to 6th Ave.
If you want to enter a fun, patriotic, or whacky float, remember to register in advance to participate.
Free concert: 1:30 – 3:30 pm
Interactive drum circle with Peak Rhythms: 3:30 – 5:00 pm – Feel the rhythm with free drumming fun on Main Street. (Main Street from 3rd Ave. to 4th Ave.)
Free concert: 7:15 – 9:15 pm
In addition to the celebrations in Frisco, there are tons of activities around Copper Mountain. Ziplining, golf, Woodward Copper, bumper boats, and the New Rocky Mountain Coaster are just some of the ways you can keep entertain
Saturday, July 6, 2019
Frisco Founder's Day: 10:00 am – 4:00 pm – Experience Frisco's heritage at the Frisco Historic Park & Museum. Enjoy free burro rides sponsored, gold panning, and live music
View Summer Activities at Copper Mountain
Thanks for checking out Fourth of July at Copper Mountain. We love sharing summer in the Rocky Mountains with our guests.