970.668.2558
Just a short hop-and-skip away from Copper Mountain is the town of Frisco and the Frisco Adventure Park. This family-friendly adventure wonderland is set amongst breathtaking mountain views, and it's closeby to the scenic Dillon Reservoir as well. 
If you're visiting Copper Mountain with the family in winter or summer, then this is definitely a great nearby spot worth spending the day at for classic Colorado mountain thrills!
Winter at Frisco Adventure Park
From late November through early April, there are a ton of exciting activities to do with the family at Frisco Adventure Park. Within the park grounds there's a snow-tubing hill, a beginner ski and ride hill, and a classic sledding hill. Across the street you can also meet at the Frisco Nordic Center for cross-country skiing and snowshoeing, or you can catch a scenic sleigh ride with Two Below Zero Sleigh Rides.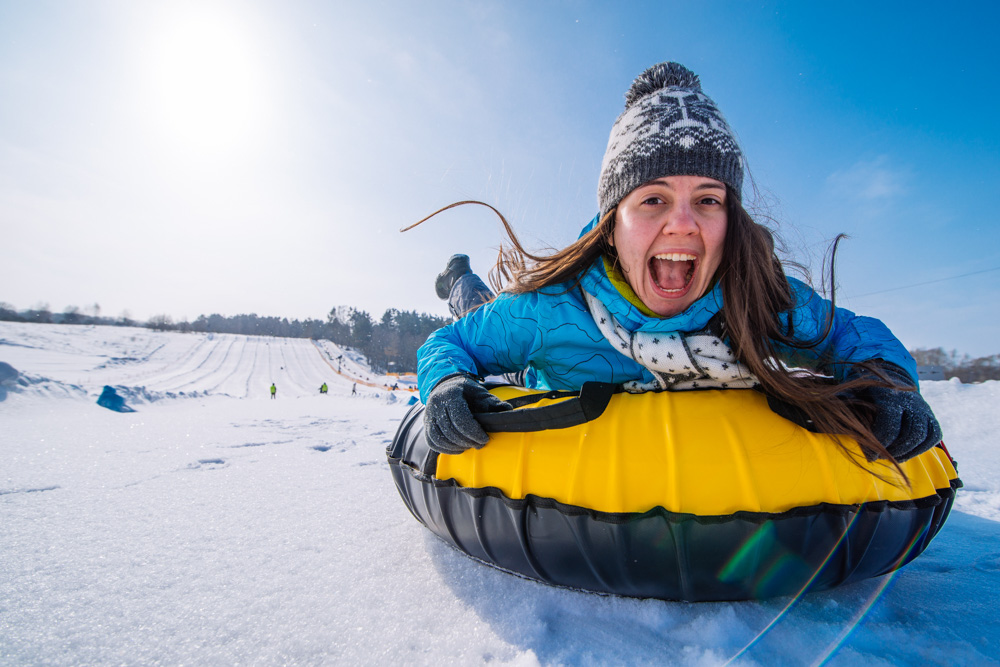 Snow Tubing
By far the most popular winter activity at Frisco Adventure Park is riding down the snow tubing hill. There are multiple lanes to choose from, each offering a slightly different tubing experience. Some have more gradual slopes, and some are steeper with more bumpy features. Whichever lane you choose, you're sure to have a massive smile on your face by the time you reach the bottom!
The tubing hill is open from November 24th through April 9th every week. In the normal season (11/24-3/20) the hours are 10AM-6PM, and in the late season (3/21-4/9) the hours are 10AM-6PM. You will need to make a tubing reservation ahead of time, and it's recommended that you arrive 20-30 minutes before your reservation.
Snow Tubing Rates
$32 per person per hour
$36 per person per hour on holidays
*Tubes are provided. Riders must be at least 3 feet tall and each person must ride in their own tube.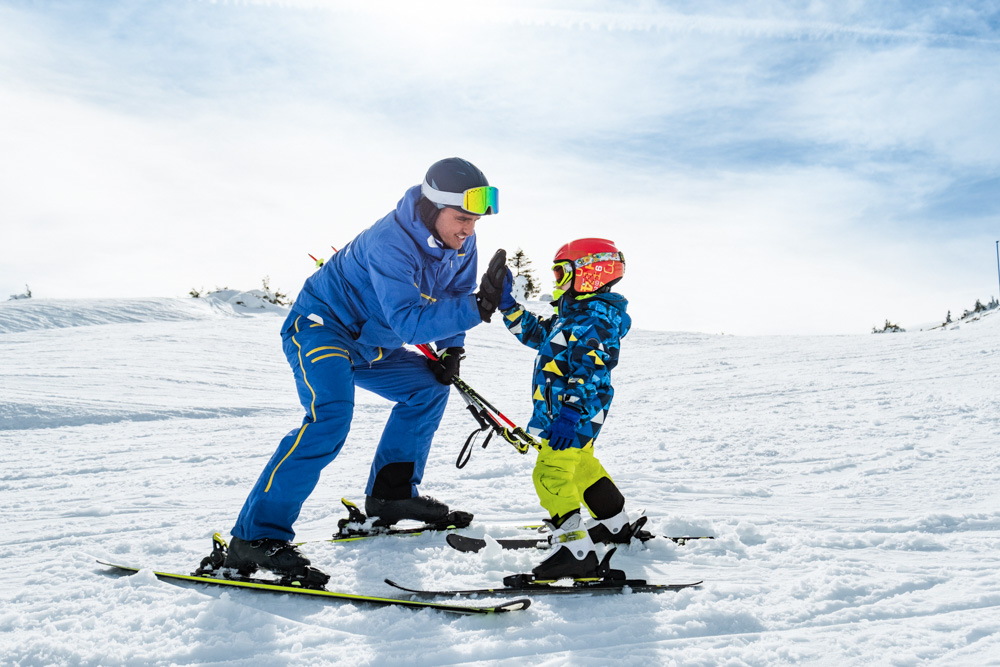 Beginner Ski & Ride Hill
Another fun activity for the younger kids is to take on Frisco Adventure Park's beginner ski and ride hill. The hill is uncrowded and offers a mellow surface for younger skiers and snowboards to practice.
Hours for the beginner ski and ride hill are the same as for the snow tubing hill. You will also need to reserve tickets for the hill ahead of time by calling 907.668.2558. Laslty, there is some limited availabily for ski and snowboard lessons on this hill provided by SnowSchoolers. Private lessons start at $130, and you can book lessons on their website or by calling 970.698.7669.
Ski & Ride Hill Rates
All Day Lift Ticket (Ages 5+) is $50 | Holiday Rate is $55
Kids 4 & Under Ride FREE