03/27/2020 - 9:00am

to

04/08/2020 - 4:00pm
The World's Largest Snowboarding and Freeskiing Competition
USASA and Copper continue to partner to influence the future of winter sports and are committed to the development of amateur athletes. Each year, across 31 regional divisions nationwide, athletes of all abilities compete earning points to qualify for Nationals. These events provide a platform for children and young adults to progress competitively in an environment that's encouraging and fun.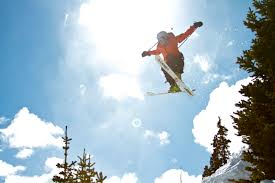 12 Days of Competition at 
Copper Mountain 
USASA Nationals have been hosted at Copper Mountain for over 10 years. With disciplines including halfpipe, cross, slopestyle and alpine spanning across 12 days with 2,000 athletes, it is the largest snowboarding and freeskiing competition in the world. The following terrain will be closed as we support the development of our future Olympians: Copperopolis (Alpine events), Woodward Central Park - medium line (Slopestyle), Fairplay (Boarder and Skier Cross), Superpipe (Halfpipe), Lower Bouncer  (Rail Jam).
USASA 2020 Schedule
Snowboarding Nationals:
March 27th, 2020 to April 2nd, 2020 
Early Bird Registration, Friday, March 27th, 2020 - 12:00 pm - 8:00 pm
Saturday March 28th, 2020 - 6:30 am - 4:00 pm
March 29th thru April 2nd, 2020 - 8:00 am - 5:00 pm
Practice and Opening Ceremonies, Saturday, March 28th, 2020
Competition, Sunday, March 29th thru Thursday, April 2nd, 2020
Freeski Nationals:
April 4th, 2020 to April 8th, 2020
Practice and Opening Ceremonies, Saturday, April 4th, 2020
Competition, Sunday, April 5th thru Wednesday, April 8th, 2020