02/06/2020 - 11:00am

to

02/09/2020 - 6:00pm
Get up Close with the Biggest Names in Snowsports
The most anticipated snowboarding and skiing event of 2020 is coming to Copper Mountain Colorado! The world's best Men and Women skiers and snowboarders will compete in the individual modified half-pipe, slope-style and para snowboard competitions as well as the exciting Team Challenge.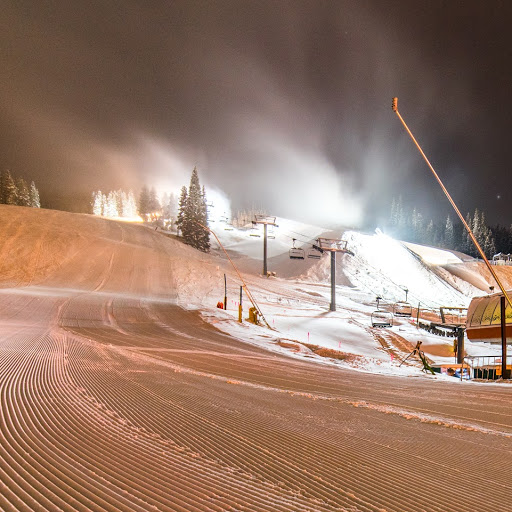 Experience the Ultimate Snow Party
You will not want to miss the events that are in place for the fan experience such as the famous Dew Tour Festival which includes top of the line music, sponsor village, pro athlete photo ops, poster signings and much more!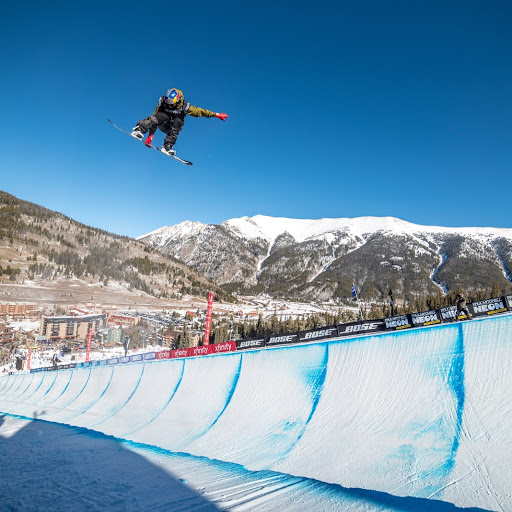 Copper Mountain Dew Tour Schedule 2020
Thursday, February 6
11:00AM – 4:00PM DEW TOUR EXPERIENCE Eagles Landing – Copper Mountain, CO
9:00AM – 4:00PM Credential & VIP Pass Pick Up Credential Tent
9:15 – 10:15 AM Men's Ski Qualifier Slopestyle Course
11:00-11:45 AM Women's Ski Final Modified Superpipe Presented by Toyota
12:30 – 1:00 PM Team Snowboard Final Slopestyle Course
1:15 – 3:15 PM Gerhard Gross Memorial Race Adaptive/ Banked Slalom Course
1:45 – 2:15 PM Team Snowboard Final Modified Superpipe Presented by Toyota
2:45 – 3:15 PM Team Snowboard Final Streetstyle Course
Doors 7:00PM Show 8:00PM Snowboarder Awards Show Grand Hall @ East Village Copper Mountain
Friday, February 7, 2020
10:00AM – 4:00PM DEW TOUR EXPERIENCE Eagles Landing – Copper Mountain, CO
9:00AM – 4:00PM Credential & VIP Pass Pick Up Credential Tent
9:15 – 10:15 AM Men's Snowboard Qualifier Slopestyle Course
11:00 – 11:45 AM Men's & Women's Snowboard Final Adaptive/ Banked Slalom Course
12:30 – 1:00 PM Team Ski Final Slopestyle Course
1:45 – 2:15 PM Team Ski Final Modified Superpipe Presented by Toyota
2:45 – 3:15 PM Team Ski Final Streetstyle Course
Doors 7:00PM Show 8:00PM Newschoolers Awards Show Grand Hall @ East Village Copper Mountain
Saturday, February 8, 2020
10:00AM – 5:30PM DEW TOUR EXPERIENCE Eagles Landing – Copper Mountain, CO
9:00AM – 4:00PM Credential & VIP Pass Pick Up Credential Tent
9:00 – 9:45 AM Women's Snowboard Final Modified Superpipe Presented by Toyota
10:30 – 11:30 AM Men's Snowboard Final Slopestyle Course
12:00 – 1:30 PM G.W.R. Girls Who Ride Streetstyle presented by Nikita Streetstyle Course
12:45 – 2:00 PM Men's Ski Final Slopestyle Course
2:45 – 3:10 PM Women's Ski Final Streetstyle Course
3:30 – 3:55 PM Women's Snowboard Final Streetstyle Course
5:45 – 6:30 PM Men's Ski Final Streetstyle Course
6:45 – 7:30 PM Men's Snowboard Final Streetstyle Course
7:00 PM Dew Tour Concert FREE Dew Tour Stage in Center Village
Following the concert Fireworks Show presented by Copper Mountain Center Village
Sunday, February 9, 2020
10:00 AM – 4:00PM DEW TOUR EXPERIENCE Eagles Landing – Copper Mountain, CO
8:00 AM – 1:00 PM Credential & VIP Pass Pick Up Credential Tent
9:00 – 10:00 AM Men's Ski Final Modified Superpipe Presented by Toyota
10:45 – 11:45 AM Men's Snowboard Final Modified Superpipe Presented by Toyota
12:30 – 1:15 PM Women's Snowboard Final Slopestyle Course
2:00 – 2:45 PM Women's Ski Final Slopestyle Course
9:00AM – 3:30PM Streetstyle Course Open to Public Streetstyle Course